Source: ESA, EPCI
The 3rd edition of the Space Passive Component Days (SPCD) will take place at ESA\ESTEC from the 9th till 12th October 2018. European Passive Components Institute is a proud partner to the ESA SPCD 2018 event.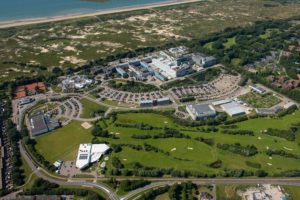 ESA Space Passive Component Days (SPCD) international Symposium 2018
Save the date!
9 – 12 October 2018 | ESA\ESTEC
Noordwijk, Netherlands
The SPCD international Symposium is the premier technical conference dedicated to Passive components for space applications. It is an exceptional venue to learn more about the latest advances in this field and meet recognized experts from industry, academia and agencies.
Aim of the SPCD symposium is to promote the discussion of recent developments and trends and to encourage the exchange of technical expertise and information covering a broad range of EEE passive components for space applications:
Capacitors & Supercapacitors    
Circulators & Isolators 
Cable assemblies & Harnesses 
Connectors & Interconections
Crystals & Oscillators 
Fuses 
Loads & Attenuators 
Magnetics
Power dividers & Couplers
Relays & Switches
Resistors
RF switches & Phase shifters
SAW Devices (SAW Filters, etc.) 
Thermal Sensors & Heaters
The symposium consists of both invited and submitted papers covering the following topics:
Application, Trends and Needs
Evaluation & Qualification
Lessons Learned and In-flight Experiences
Materials and Processes
New Developments
Normative System & Standards
Procurement, Distribution
Technology Roadmaps
Test, Reliability and Evaluation for space
You are most cordially invited to attend this meeting, for more information please visit the conference website at: http://www.spcd.space