2nd PCNS Passive Components Networking Symposium
2nd PCNS Passive Components Networking Symposium
! REGISTRATION NOW OPEN !
early registration with reduced fee valid till 20th July 2019
GDPR notice: all personal information submitted by the online form is dedicated only to the 2nd PCNS evaluation and communication processes handled by EPCI. No personal information will be shared with third parties or for marketing purposes.
PCNS WEB APP
click on the image below to link to the PCNS Web App or here.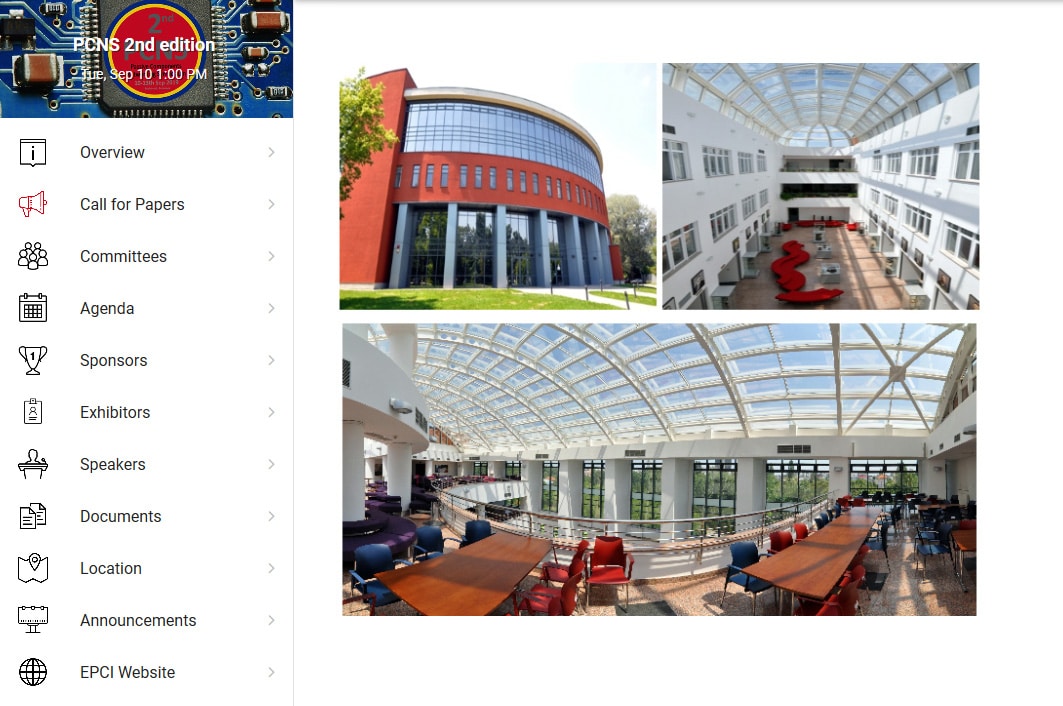 attendees will get access to PCNS mobile app to have all symposium info and directions in palm of their hands for easy networking.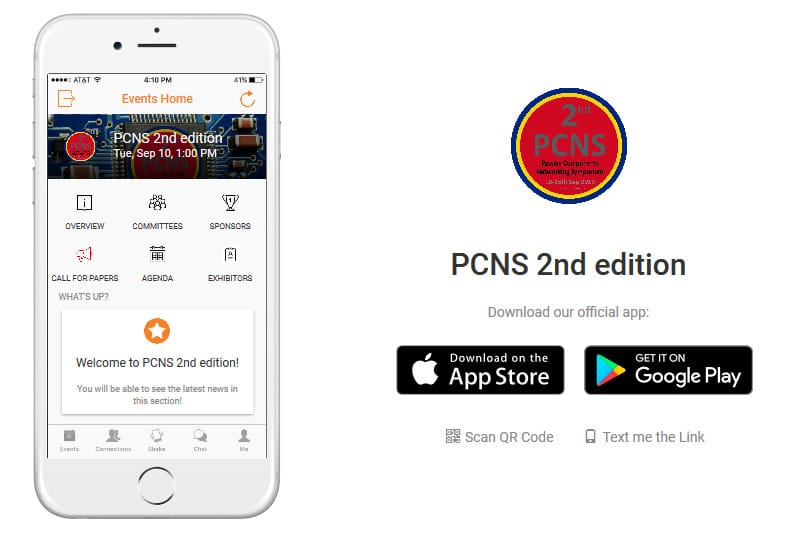 SCOPE
COMPONENTS
CAPACITORS
INDUCTORS & TRANSFORMERS
RESISTORS
FUSES
FILTERS
RF PASSIVES
PASSIVE SENSORS
CONNECTORS & CABLES
CRYSTALS & OSCILLATORS
TOPICS
MATERIALS & PROCESSES
DESIGN & CONSTRUCTION
MEASUREMENT & TEST
QUALITY & RELIABILITY
TECHNOLOGY & ROADMAPS
APPLICATIONS
NEW DEVELOPMENT
MODELLING & SIMULATION
KEY DATES
10th Jan 19   Call for Papers Announcement

12th Apr 19   Abstract deadline

31th Apr 19   Notice of acceptance
9th Jun 19     Paper deadline
20th Jun 19   Preliminary programme
20th Jul 19   Early registration up to
23rd Aug 19   Final programme
10-13th Sep 19 Conference dates