We would like to thank all our clients, readers, supporters, sponsors and partners for cooperation in the past year and wish you successful entry into the new year 2017. Our aim is to provide leading support to passive components industry and thus some EPCI website wish present is ready to be opened with the New Year greetings.
2016 Summary
European Passive Components Institute went through a number of important milestones in 2016 with quite good success stories:
EPCI has been actively co-operating with European Space Agency on preparation of its 2nd Space Passive Component Days as the programme committee member, keynote presenter and capacitor technology lecturer.
Elektra Award – EPCI nominated in category of Education and Support of the European electronic industry award
EPCI web attendance grew to about 1700 monthly attendees in December 2016, tripled in past six month
Your wish Present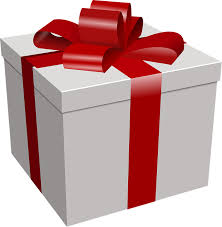 The No.1 wishlist feedback to EPCI website has been to prepare a regular news summary to your email that would make sure that you won't miss anything important at your point of interest without need for regular check of the EPCI website. It took some time to select the best tool and set up its system but we believe it worth the effort and it will bring the right value to you. Users can currently choose between 8 different types of selected newsletters per components or applications on monthly based and 1 weekly overall summary newsletter.
Weekly based:
overall weekly summary newsletter (issued on Sat morning for the previous week)
Monthly based (issued 2nd day of the month morning for the previous month):
overall monthly summary newsletter
per component type: capacitors, inductors or resistors
per application: aerospace&defence, automotive, industrial, medical
It is up to you to pick up the present and subscribe free of charge to the newsletter of your choice here.
Confirmation email will be sent to you after subscription (name and email) with request to activate your account by click to the email link. This provides spam-suppression operation without the need of unpopular captcha (especially for colour blind or weak eye people).  The users can freely unsubscribe or modify their subscription profile at the newsletters footnote links.
EPCI Plans for 2017:
newsletters – fully operational since Jan 2017
completion of Capacitor Handbook and preparation of the online ePassiveBook capacitor section
intension to call for Passive Components Seminar in Sep 2017 in Europe – to be decided and announced during 1Q17.
Thank you & happy new year 2017 !
Tomas Zednicek,
EPCI president