MONTHLY NEWSLETTER



INDUCTORS NEWS
Bourns Magnetics Product Line is introducing the Model MH1005 and MH1608-T Series High Current Ferrite Beads that are compact size, low profile, and low DCR with rated current up to 5 A in the Model MH1608-T series and 3 A in the MH1005 series.


Bourns Custom Magnetics Product Line is introducing the new Model PCS020 and PCS040 Series Current Sense Transformers.


Murata Manufacturing Co., Ltd. ("Murata") has developed a tough and small radio frequency identification (RFID) module that can be embedded into tires in collaboration with world-leading French tire manufacturer Michelin. This module is an extremely small part with a size of 6 mm × 1 mm × 1 mm. Nevertheless, it is a product that will bring about innovation in the tire business. 


This Würth Elektronik webinar look at the transformers impact on conducted and radiated EMI in an application. The presentation look at practical construction techniques of transformer design for EMC potential emissions mitigation.


TAIYO YUDEN launches automotive metal power inductor MCOIL™ LCEN series achieving industry-leading DC superposition characteristics and a low DC resistance.


In this video, prof. Sam Ben-Yaakov explains how to calculate inductance of a DC Biased inductor.


Sumida releases new SMD automotive grade metal composite inductors series with magentically shielded construction ready for high-reliability automotive applications.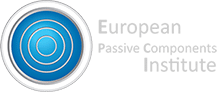 Copyright © 2022 European Passive Components Institute, All rights reserved.