MONTHLY NEWSLETTER



INDUCTORS NEWS
Vishay introduced a new resonant transformer for inductor-inductor-capacitor (LLC) applications that features both the transformer and an integrated inductor in a single package.


Vishay announced that it has expanded its IHHP series of low profile, high current power inductors with three new devices in compact 0603, 0805, and 0806 case sizes.


Pulse Electronics expands its portfolio of high current, low DCR inductors with release of PGL6477 & PGL6478 series.


Electronics Weekly revealed the shortlists for 2022 Elektra Awards, the industry's largest technology and business awards. The award also consists nine nominations in the category of passive electronic components and inter-connects.


North America electronic component sales sentiment plunges to lowest level since COVID collapse – more than two years. ECIA has published August 2022 data from its Electronics Component Sales Trend survey (ECST). The indices from August 2022 and Q3 2022 reveal expectations that go from bad to worse as the industry moves through the 2nd half of 2022.


 Atlas Magnetics, Co., "AM," announces a high-performance magnetic material to reduce the size of the magnetic components used in consumer and IoT electronic circuits effectively removing the inductor from the PCB in applications such as DC/DC power conversion. 


prof. Sam Ben-Yaakov in his video discusses stored energy in non-linear inductor. Its calculation, explanation and simulation.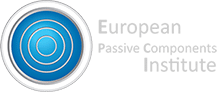 Copyright © 2022 European Passive Components Institute, All rights reserved.