MONTHLY NEWSLETTER



INDUCTORS NEWS
TDK Corporation presents the new B78302A* series of compact EPCOS transformers with innovative E5 cores for ultrasonic applications.


TDK Corporation has announced the introduction of its new VLS5030EX-D type power inductor (5.3 x 5.0 x 3.0mm (L x W x H)) as part of the VLS-EX-D Series of wound ferrite power inductors automotive power circuits.


Bourns Custom Magnetics Product Line is introducing its new Power over Ethernet (PoE) Transformer Series. The POE-EP, POE-PD and POE-FD Series flyback transformers are rated from 12 to 72 watts and offer an easy and reliable solution for powering remote devices.


Bourns Custom Magnetics Product Line is introducing its Model BA60951CS Low Profile Flyback Transformer ready EV vehicle applications. This transformer is automotive grade, AEC-Q200 compliant and manufactured on a fully automated production line.


Coilcraft announced expansion of its XGL series of ultra-low loss shielded power inductors to one of the most popular case sizes 1010.


This blog article written by Pablo Blázquez, Frenetic power electronic engineer, discusses planar transformers for flyback and forward converters with a general overview of the basics and a comparison between planar and traditional transformers.


Continuing a decline that started in May 2022, the Electronic Component Sales Trend index dropped again as it fell from 86.0 in August to 82.3 in the September measurement.


This Würth Elektronik webinar explains key power inductor parameters, and how they are impacted by different constructions, core materials and shapes.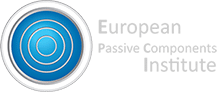 Copyright © 2022 European Passive Components Institute, All rights reserved.