MONTHLY NEWSLETTER



INDUCTORS NEWS
Dr. Chema Molina and Lucas Nicieza from Frenetic presented in their webinar the general process to design an inductor including a live example of a design.


This article written by Dr. Chema Molina, Frenetic is continuation of his series of articles about Magnetics Design started by the article How to design an inductor.


prof. Sam Ben-Yaakov in his video shows practical example of inductors, magnetic circuits modelling and simulation using LTSpice.


Knowles Precision Devices Blog article opens up discussion whether COTS components are ready for space use.


TDK blog article discusses use of power inductors in the electrification of cars including ADAS and EVs.


Snap ferrites have helped establish Würth Elektronik's renown as an EMC specialist. Now the manufacturer is launching another line of retrofittable interference suppression solutions with AEC-Q200 qualification, as required for the automotive industry.


This article written by Dr. Chema Molina, Frenetic describes the practical process How to design an inductor that also serve as inductor selection guide.


Bourns Magnetics Product Line is pleased to introduce an additional LAN Transformer, the Model SM91078L.


The latest DMASS reports Q3 2022 growth of 44.3% in semiconductors and 14.8% in interconnect, passive and electromechanical components. Selective availability problems remain, future looks increasingly unpredictable.    


While incoming orders continue to normalize, sales of components distributors (according to FBDi e.V.) benefit from a strong summer quarter with 44% growth. Inflation and the weak euro contribute to surge.


Sumida releases CDEPH7212 SMD power inductors with flat wire windings that provide exceptionally low DCR resistance ideal for hyper scale data centers and PWM digital power supplies.


Murata's latest chip ferrite beads first to deliver high-current and high-frequency(1GHz) noise suppression in automotive systems.


In this video Dr Ali Shirsavar from Biricha talks about the relationship between the transformer interwinding capacitance and leakage inductance of a transformer.


prof. Sam Ben-Yaakov in his video discusses combined inductor and current sensor solution, its advantages and cons.


Bourns, Inc., a leading manufacturer and supplier of electronic components, introduced five new shielded power bead inductor series that feature high rated current, ferrite-based shielded construction and extremely low DC resistance from 72 to 440 nH.


Bourns Magnetics Product Line is introducing the model SRR1050HA series automotive shielded power inductors.


A precipitous drop in sales sentiment for semiconductors dragged the overall component sentiment index down in October 2022 despite modest improvements in the Electro-Mechanical and Passive Component Indices according to ECIA survey on North American electronic component sales.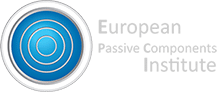 Copyright © 2022 European Passive Components Institute, All rights reserved.