MONTHLY NEWSLETTER



ALL PASSIVE COMPONENTS
Panasonic Corporation releases the KX Series SP-Cap® conductive polymer aluminum electrolytic capacitors with industry's longest 5,500 hours of endurance life time.


Würth Elektronik webinar presented by Frank Puhane explains importance of an proper design. The webinar shows two different filter layouts and compare the results on EMI debugging of a low power buck converter.


The impacts of Russia's Invasion of Ukraine raise component supply concerns.


In this Würth Elektronik webinar Pablo Castillo & Carlos Farnos introduce high current flat wire inductors for automotive electrical car applications.


In this Würth Elektronik webinar, Mario Möller explains the basic construction, features and mode of operation for ferrite based filter components. Following a live measurement to compare different inner structures, you will learn about the criteria for a proper selection guide in your specific applications.


In this Würth Elektronik webinar Khaled Elshafey discuss deeply the requirements for Flyback transformer or couple inductor, how the topology works, different mode of operation (CCM, DCM and CRM), impact on the transformer size and finally how to optimize transformer performance for your application.


Bourns Magnetics product line is introducing the new automotive AEC-Q200 compliant model SRN3030HA, SRN4030HA and SRN5030HA series high temperature semi-shielded power inductors.


Nitrogen-enriched graphene material developed by researchers from CATRIN Regional Centre of Advanced Technologies and Materials (RCPTM), Olomouc, Czech Republic is proving to be a very promising electrode material for use in supercapacitors that yield in record high both energy and power density levels.


Würth Elektronik presents automotive SMD bar core choke WE-CHSA featuring high current inductance with excellent saturation behavior.


Würth Elektronik webinar presented by Jörg Hantschel discuss inductive wireless power transfer technologies in the field of autonomous vehicles and robots charging challenges.


Murata three-terminal MLCC capacitors attains industry-leading 4.3 µF capacitance in a compact 0402 inch package to address space-restricted automotive deployments.


In this Würth Elektronik webinar Muhammad Ali Khalid present and explains how the high frequency common mode noise is generated and what are the different shielding and filter solutions that can be used as counter measures to mitigate it.


IQD / Würth Elektronik webinar by Chris Pavey & Malcolm Lennox presents a beginners guide to crystals and oscillators.


This Würth Elektronik webinar presented by Martin Leihenseder & Simon Mark shows what is needed to build up a Single Pair Ethernet filter design on a PCBSingle Pair Ethernet with Signal Transformers.


Michael Kennedy, vice president of global accounts at TTI, Inc. in his article published by TTI Market Eye explains role of distributors to support EMS in managing components across the board.


TDK Corporation has developed the KCZ1210DH series common-mode filters for automotive applications. This series provides a noise control function for high-speed differential transmission signal lines for automobiles and is available in 1210 case size (1.25 x 1.0 x 0.5 mm).


Vishay releases new commercial and automotive grade IHLE® low profile, E-field shielded high current inductors.


Bourns Magnetics is introducing the new automotive grade model SRP1038WA and SRP1265WA series of robust high current shielded power inductors.


It is usually the case that EMC is not considered at the early stages of the design. This Würth Elektronik webinar presented by Mohamed Al-Alami looks into the implementation of good design practice to suppress EMI and optimize signal integrity.


TT Electronics extends automotive AEC-Q200-certified current sense resistors portfolio with launch of SMT Kelvin shunt resistors. The new LRMAP4026 metal alloy power resistors offer true four-terminal connection for accurate sub-milliohm current sensing applications.


Littelfuse, Inc., a global manufacturer of leading technologies in circuit protection, power control, and sensing, announced the Xtreme Varistor series that features high surge protection within small footprint.


Murata Manufacturing Co., Ltd. has newly commercialized the noise suppression SMD 0805/2012 common mode choke coil DLW21SH_HQ2 Series, which are suitable for use with high-speed interfaces used in automotive applications such as LVDS*, USB, and HDMI.


Engineers at UC Berkeley have developed a new technique for making stretchable flexible electronics - wearable sensors and supercapacitors - that enables medical researchers to prototype test new designs much faster and at a far lower cost than existing methods.


In this webinar Lorandt Foelkel, Würth Elektronik discuss magnetic components such as ferrites, inductors, beads and how they can suppress EMC noise issues in automotive applications.


Würth Elektronik is a partner of UnternehmerTUM MakerSpace GmbH, supporter of the largest start-up and innovation center in Europe.


Group of researchers from Cornell University, US propose a new lead-free antiferroelectric dielectric material made from bismuth, iron and oxygen as a suitable candidate for next generation of high energy capacitors.


The new KYOCERA AVX TWA-Y series of high-temperature wet tantalum capacitors now offer the world's highest CV/cc at 200°C at 125V.


European Semiconductor Distribution DMASS 2021 reports Q4 growth of 39.4% in semiconductors and 39.5% in interconnect, passive and electromechanical components and ended 2021 in total at new record sales levels. Shortages will continue well into 2022.


SLCs vs. MLCCs - when such ceramic capacitor construction type fits better to my application? Knowledge Precision Devices blog posted by Victor Lu highlights specific benefits of these individual types.


Vishay Intertechnology releases AEC-Q200 automotive qualified haptic feedback actuator that offers high force density, HD capability, and compact size. The customizable device features a compact, two-piece construction, 12 V operation, and temperature range to +105 °C for rugged automotive environments.


In a paper published in the journal Nanoscale, the research team shows how a high energy supercapacitor can be efficiently manufactured into a high-performance and low-cost power storage device that can be easily integrated into IoT applications such as footwear, clothing, and accessories.


Stackpole Electronics Inc. releases RMEF series general purpose lead-free thick film chip resistors 100% RoHS compliant without exemption.


TDK introduces its chip NTC thermistor simulation web tool, allowing users to find the best NTC thermistor based on circuit conditions and requested temperature sensing range.


Siberia is the largest natural mining operation for palladium and nickel, MLCC electrode metals and whose supply chain is threatened by current tensions in Europe. Dennis Zogbi, Paumanok Inc. discusses How the Supply Chain Is Reacting to Eastern European Tensions in his article published by TTI Market Eye.


Passive electronic components are in general not considered as sensitive to radiation. However is this a true also for latest technologies and materials ? doEEEt published results of radiation hardness evaluation of tantalum polymer capacitors.


Supercapacitor balancing system is required to avoid overloading of individual supercapacitor cell in series connection. Würth Elektronik technical article written by René Kalbitz explains some theoretical background of supercapacitor balancing methods and verify it is effectiveness in practical measurement and comparison. Published under Würth Elektronik permission.


This video by Vishay Intertechnology takes a look at the benefits for integrating Nickel Chromium (NiCr) and Tantalum Nitride (TaN) resistors into thin film substrates over adding discrete resistors.


Design of maintenance-free battery-less microcontrollers enabled by tantalum capacitors and supercapacitors are discussed in a technical paper written by Ron Demcko, Daniel West and Ashley Stanziola, KYOCERA AVX Components Corporation.


CSAM testing can quickly identify voids and delamination in structures like MLCC ceramic capacitors. Knowles Precision Devices now offers 100% or partial sample scale non-destructive CSAM reliability inspection of its high reliability MLCC capacitors according to their blog post.


Würth Elektronik hosts the virtual "WE meet @ digital days 2022" conference - A four-day-long event: profound electronics expertise for developers.


Modern EV powertrains require effective safety protection solutions. Safety capacitors are important part of the circuit protection designs. Murata product engineers for capacitors Rina Fujiwara and Christian Merkel introduce Murata safety ceramic capacitor solutions and compare its features in this article.


Driverless transport vehicles (Automated Guided Vehicles, abbr. AGV) are often already an integral part of operational processes and transport usually completely autonomous loads of all kinds. Technical memo written by Alexander Schedlock, Jianghai Europe Electronic Components GmbH provides brief introduction into benefits of hybrid lithium-ion capacitors (LiC) supercapacitor-battery energy storage power system for those vehicles.


Smiths Interconnect's SMD resistors with outrigger heat sink increase power handling capabilities. The company announces addition of its CXH Surface Mount Outrigger Resistors and Terminations to its SpaceNXT HC Series of fixed and temperature variable attenuators.


Time-dependent capacitance drift of X7R MLCCs under exposure to a constant DC Bias Voltage is one of electronic hardware designers concerns. Vishay publishes its comparative white paper study on this subject.


The results from ECIA's January 2022 electronic component sales survey shows a solid signs to the new year towards stabilization of the component market.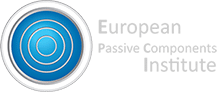 Copyright © 2022 European Passive Components Institute, All rights reserved.