MONTHLY NEWSLETTER



ALL PASSIVE COMPONENTS
MLCC ageing - decrease of capacitance with temperature and applied voltage - of BaTiO3 based ceramic capacitors (class II types such as X7R, X5R types...) is explained and illustrated in this Samsung Electro-Mechanics training video.


Frequency control specialist, Euroquartz has launched a range of surface mount, voltage-controlled crystal oscillators (VCXO). The EG_JF series is manufactured in the UK and offers high frequency (HF) outputs with low phase jitter performance.


Recent restart of lithium and tantalum ore production at the Wodgina mine in Western Australia is a good news for both supply chains. Tantalum is a core element for tantalum capacitors representing around 40% of end use of the tantalum ore. Re-opening of the Wodgina mine support tantalum supply diversity and pose a good foundation for further stability and growth according to Global Advanced Metals (GAM).


To meet the needs of military and avionics applications, Vishay Intertechnology, Inc. introduced a new EP2 high energy wet tantalum capacitor that delivers the industry's highest capacitance per voltage rating and case size for this device type.


TDK now offers PhaseCap Energy Plus PFC power factor correction film capacitors with significantly improved performance.


Yageo venture to acquire 30% Advanced Power Electronics (APEC) as one of the Taiwan's biggest makers of metal-oxide semiconductor field-effect transistors (MOSFET). The Yageo alliance with APEC target to capture opportunities in analogue and power semiconductors through its global sales channels.


Vishay video explains Vishay NTC thermistor LTspice simulation for optimization of a full old school analog PID (Proportional / Integrator/ Derivator) controller with temperature measurement.


In this webinar by Würth Elektronik you will learn more about Coverlay and its features.


Stackpole's announced latest addition of HCS high current metal shunt resistors featuring high power, precise sensing and low thermal resistance ideal for hybrid power sources.


Coilcraft introduced XGL3520 molded power inductors that offer lowest DC losses and extremely low AC losses for a wide range of DC-DC converters.  Additional performance benefits include a wider range of inductance values and improved Irms current ratings. 


Panasonic Industry now commercializes new ETQPAMR33JFW compact surface-mounted SMD power choke inductors capable of passing large currents ready for harsh automotive conditions.


Global Advanced Metals (GAM) introduces high purity tantalum and niobium powders suitable for additive process including Cold Spray technology. The article written by GAM R&D Dr. Matthew Osborne and A. Calvin discusses the powder requirements and features suitable for cold spray technology applications.


The European Patent Office (EPO) announces that Skeleton scientists Jaan Leis, Mati Arulepp and Anti Perkson have been nominated for the European Inventor Award 2022 for the development of curved graphene material for supercapacitors.


Capacitech recent article propose use of its flexible supercapacitor CBC Cable-Based-Capacitor in EV and HEVs to effectively use existing free available space.


The blog article published by Knowles Precision Devices provides guidance on how to select the optimal snubber capacitor for SiC-based switching converters.


TAIYO YUDEN CO., LTD. has announced today the launch of the AEC-Q200 qualified wire-wound ferrite power inductors LCXH series, which consists of 64 items in 6 sizes including LCXHF3030QK.


Skeleton Technologies, the global technology leader in supercapacitor energy storage, and ZPUE, the largest manufacturer of electrical devices for electrical power distribution utilities in Poland, have entered into a commercial agreement to provide energy storage solutions to the Polish market.


Strong demand and allocation continue to drive European semiconductor and passive components distribution (DMASS) in first quarter of 2022.


Tecate Group announced the addition of its 3V TPLH™ series of small-cell supercapacitors to its already extensive TPL and TPLH™ 2.7V small-cell supercapacitor offerings.


3D Systems & Airbus Defence and Space create novel 3D printed passive RF space components for first fully reconfigurable satellite.


Kyocera Corporation announced a plan to build the largest manufacturing facility it has ever operated in Japan, expanding production capacity for components including organic semiconductor packages and crystal device packages.


TDK announced construction of new MLCC production plant in Japan with focus on high-reliable automotive products.


Supercapacitors from Skeleton Technology can assist locomotive batteries during engine start, especially in winter conditions, resulting in less energy being drawn from the battery, and extending battery life.


Can you reliably solder THT throughhole leaded components together with SMD components by SMD reflow process? Have a look at Würth Elektronik Webinar.


Bourns Magnetics Product Line is introducing the all new model SRP3212 series mini-molding high current shielded power inductor in a compact size and low profile of 3.2 x 2.5 x1 mm.


The article written by Dennis M. Zogbi, Paumanok Inc and published by TTI Market Eye discuss impact of rising zinc material cost to zinc oxide based varistors and circuit protections.


Coilcraft releases a 800V high-voltage version of its popular power inductors RFC0807 series that extends its application range in wide range of industrial and automotive applications.


Smoltek Nanotech Holding AB ("Smoltek") announces an update and a clearer definition of the company's strategic objectives, with continued focus on industrialization and commercialization within its two business areas ultra-thin wafer based capacitors for the semiconductor industry and high performing cell material for electrolyzers used in hydrogen gas production.


Dual-use legislation is most commonly associated with pulse discharge capacitors. But it is very possible for high voltage MLCCs over 750V to fall under dual-use legislation even if the capacitor is not classified as a pulse discharge capacitor.


Electronic component prices are on the rise including both semiconductor and passive components due to increase in raw material, energy and logistic costs reports EPS News article.


Stackpole released a high-power version of its RMCW series wide terminal thick film chip resistors to improve mechanical robustness, power dissipation and ripple current load capability.


Expanding its comprehensive range of temperature sensors, Variohm EuroSensor has developed a new NTC thermistor especially designed for medical equipment use and particularly aimed at sensing small temperature changes in body and ambient medical area temperatures.


Electroninks, the leader in particle-free metal inks and advanced conductive materials, announced the confirmation of an enhanced particle-free silver ink product with aerosol jet printing compatibility for ultra-fine line printing requirements.


This article written by Adrian Thomas, KYOCERA-AVX Components Corporation, discusses use of supercapacitors in electric vehicles.


ECIA's Electronic Component Sales Trend Survey (ECST) exceeded expectations in April 2022. However, survey participants are clearly cautious in their forecasts for May.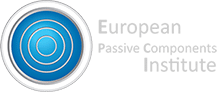 Copyright © 2022 European Passive Components Institute, All rights reserved.