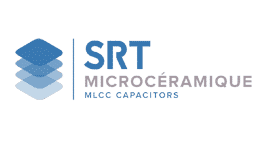 SRT-Microcéramique is a French manufacturer on MLCCs and has been active on the market for more than 30 years.
About SRT Microcéramique
We follow and respect a strict process of qualification and internal process monitoring, to always ensure the best quality for our clients. This is why we are notably involved in severe environment applications, such as high temperature, high power, high voltage and high frequency. Our components can be found in severe domains such as medical, aeronautics, defense, industry, energy….

SRT Microcéramique Ceramic Capacitors and Filter Products