About Frenetic
Frenetic is a Spanish start-up born to change the Power Electronics industry.
Frenetic provides the most powerful simulation and design software for magnetic components, a web-based platform that enables the users to compare millions of different possibilities for their magnetic components in just a few seconds and with the highest accuracy in the market, as well as an automatic connection with samples and mass production units delivered in just a few weeks.
Frenetic is committed to sustainability, accelerating electrification through quicker and more efficient development of power electronic solutions.
Empower your team with the only platform where you can collaborate, customize and simulate your magnetics. Receive your samples in less than four weeks and improve your power converter efficiency.
Increase the efficiency of your Power Converters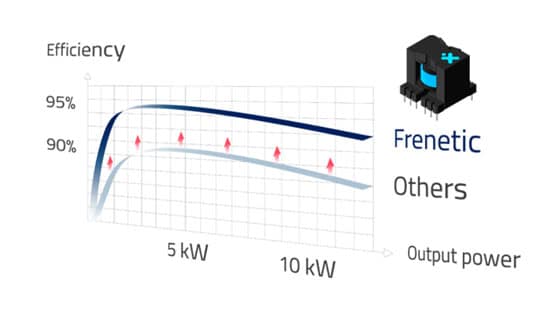 Save time and costs by iterating in software using our fast waveform generator and advanced losses models based on AI technology.
Design, get samples and connect with Frenetic verified manufacturers in our end-to-end platform.
Boost your expertise in High Frequency Magnetics !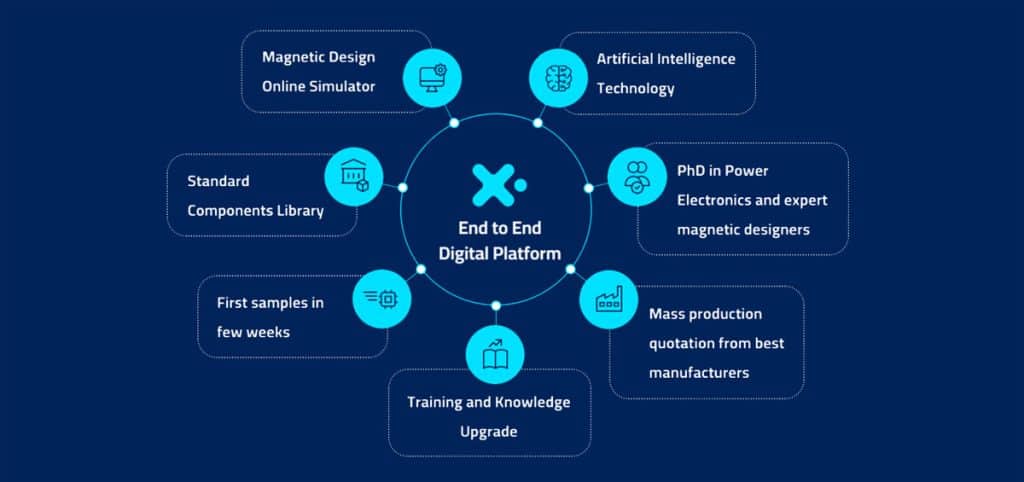 This article based on Sotiris Zorbas, Power Εlectronics Εngineer Frenetic newsletter will guide you through the process of choosing ferrite cores from various manufacturers and then…
Read more