The Audi Sport ABT Schaeffler E-racing team, which has been supported by Würth Elektronik since the beginning of Formula E, has ended a season that was made more difficult by the pandemic. In the last races in Berlin from August 5 to 13, 2020, René Rast, the new driver at the side of former Formula E world champion Lucas di Grassi, made a successful start to Formula E. With good placings, the multiple DTM world champion and long-time Audi Sport factory driver also proved his driving class in the racing car. Technology partner Würth Elektronik is already looking forward to the coming season. The new racing car FE07 is already being developed at full speed.
"From a technical point of view Formula E becomes more exciting with every season. More and more individual developments of the teams get into the racing cars. For the FE07, a separate powertrain is being developed for the first time – an exciting topic for us as a supplier of components for power electronics", says Oliver Opitz, Vice President of the Wireless Connectivity & Sensors Division and Technical Coordinator Formula E at Würth Elektronik eiSos. "Since the very first race of this attractive racing series, we have been involved as technology partner. We see electric mobility as an important driver of innovation, whose sporty version we want to promote – as a kind of racing test laboratory, so to speak".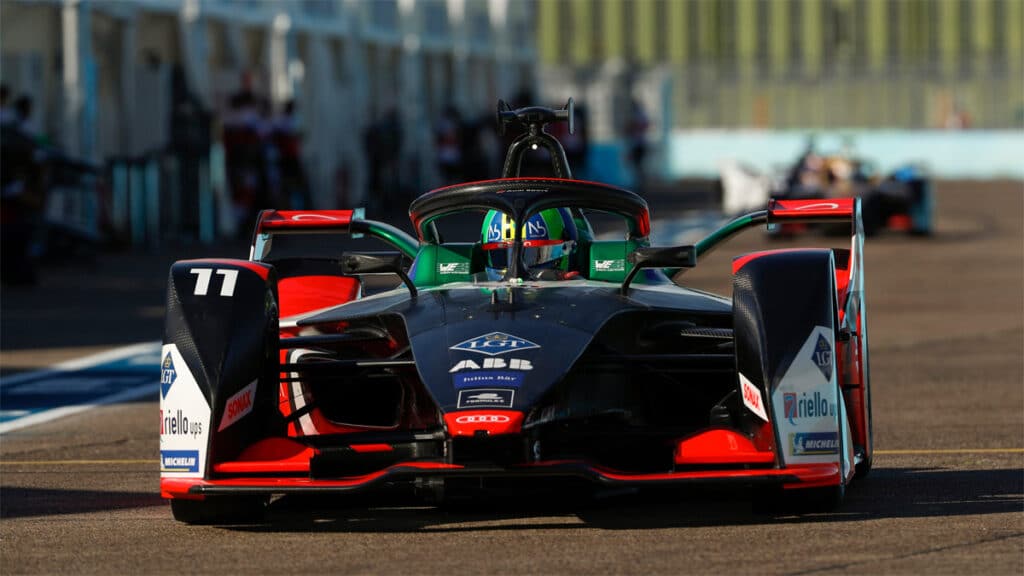 The REDCUBE series of high-current connectors, which have been specially developed for the race track, has been in use in the car since Season 2. In addition, Würth Elektronik developed specific high-current high-voltage chokes and an innovative gate drive transformer for energy-saving, highly efficient electronics in electrical applications. The components are constantly tested under harsh conditions in the "Test Laboratory Race Track" in order to optimize them and adapt them to the requirements for a broad use in series applications in electric mobility.
"What makes me particularly happy: From next season on, Sat.1 will broadcast Formula E. This will give a further boost to e-mobility and makes us happy as a Formula E technology partner as well as an enabler of numerous e-mobility projects", adds Alexander Gerfer, CTO of the Würth Elektronik eiSos Group.