Source: EPCI news
2nd PCNS Passive Components Networking Symposium held in Bucharest, Romania on September 10-13th, 2019 was a great opportunity to meet passive components professionals and discuss with them hot topics, technical challenges, market trends, material supplies etc. related to passive components.
PCNS symposium was attended by 63 participants from 13 European countries, USA and China and posed an ideal networking possibilities for designers, purchasers, application engineers etc. to meet together within the group of component manufacturer industry (~50%), academia (~ 20%) and end users (~ 20% mainly automotive). Space industry was represented by presence of ESA ESTEC and Jacobs Engineering Inc/NASA.
2nd PCNS was hosted by Politehnica University of Bucharest that showed their latest and greatest laboratory equipment ready for material and structure characterization, failure analysis and ready to support material science. Bite of Romanian culture surrounded Welcome Drink with wine testing of excellent local Romanian wines. Gala Dinner at country restaurant introduced national cuisine with a folk music that immersed everyone into a cosmopolitan networking atmosphere.
The professional program included mounting and advanced passives workshops, four keynote speeches, hot topic panel discussion and 18 technical papers.
The two hour Hot Panel Discussion covered challenging topic of DC BIAS Ageing effect of MLCC and its performance in automotive applications. The discussion focused on definition of the issue, capabilities of manufacturers to measure and support suitable tools for designers. Continental Automotive GmbH shared his valuable input on position of customers and its requirements.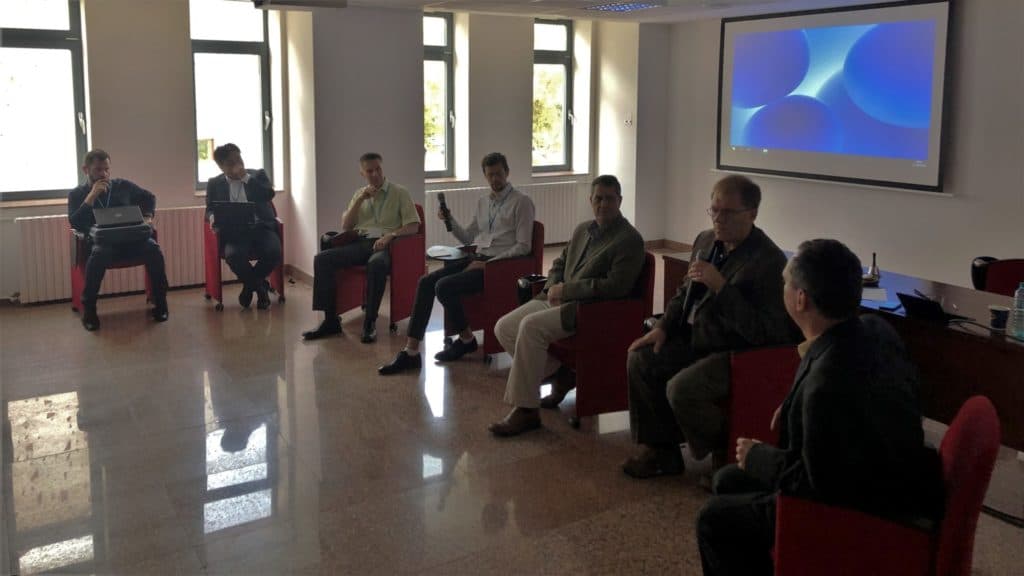 Hot Panel Discussion about MLCC class II DC BIAS Ageing.
Left to right: Paul Le Nezet Würth Elektronik; Yuki Nagoshi Murata Electronics Europe; Ladislav Vindiš Continental Automotive GmbH; Benjamin Blume Samsung Electro-Mechanics; Wilson Hayworth Kemet Electronics; Ron Demcko AVX Corporation; Tomas Zednicek EPCI
The panel was very open with target to find the best way forward helping designers of not only automotive system utilize the best fit capacitor technologies. Open questions from audience engaged well the panelist with wide range of related technical and supply chain questions.
The panel discussion summary will be processed into an open letter to AECQ-200 committee to move the topic and further discussion to next level.
PCNS attendees, according to their feedback, rated high: open atmosphere, participants' level of interest and professional competence and networking.
PCNS Mobile and Web Application allowed interactive way of communication. Attendees could easily navigate through the menu, information about program, sponsors or exhibitors as well as rate online individual papers. The best and two outstanding papers voted by participants are:
BEST PAPER AWARD
Title: Degradation of ESR in Polymer Tantalum Capacitors during High Temperature Storage
by: Dr. Alexander Teverovsky
Jacobs Engineering Inc. NASA GSFC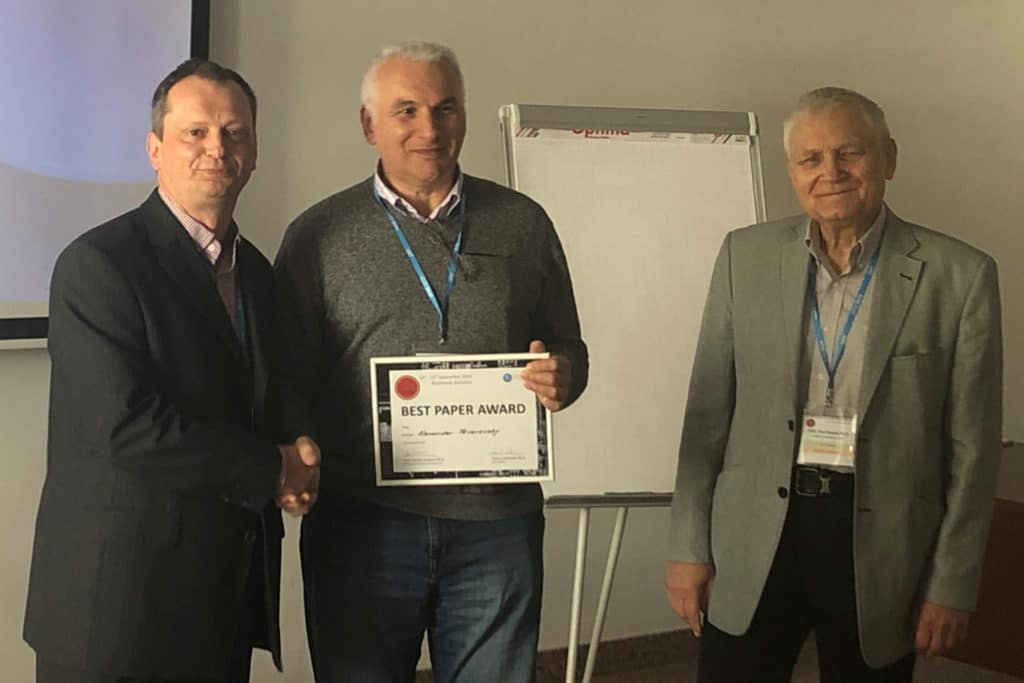 OUTSTANDING PAPER AWARD
Title: Integrated and discrete capacitors based on carbon nanostructures with capacitance densities in excess of 350nF/mm2
by: S.Krause Ph.D., R.Andersson, M.Bylund, A.M.Saleem and V.Desmaris;
SMOLTEK AB

OUTSTANDING PAPER AWARD
Title: Analysis of Multi-Layer Ceramic Capacitors used in Power Distribution Networks
by: Marcel Manofu1, Radu Voina2 and Cătălin Negrea1
1 Continental Automotive Romania, Timișoara;
2 Technical University of Cluj-Napoca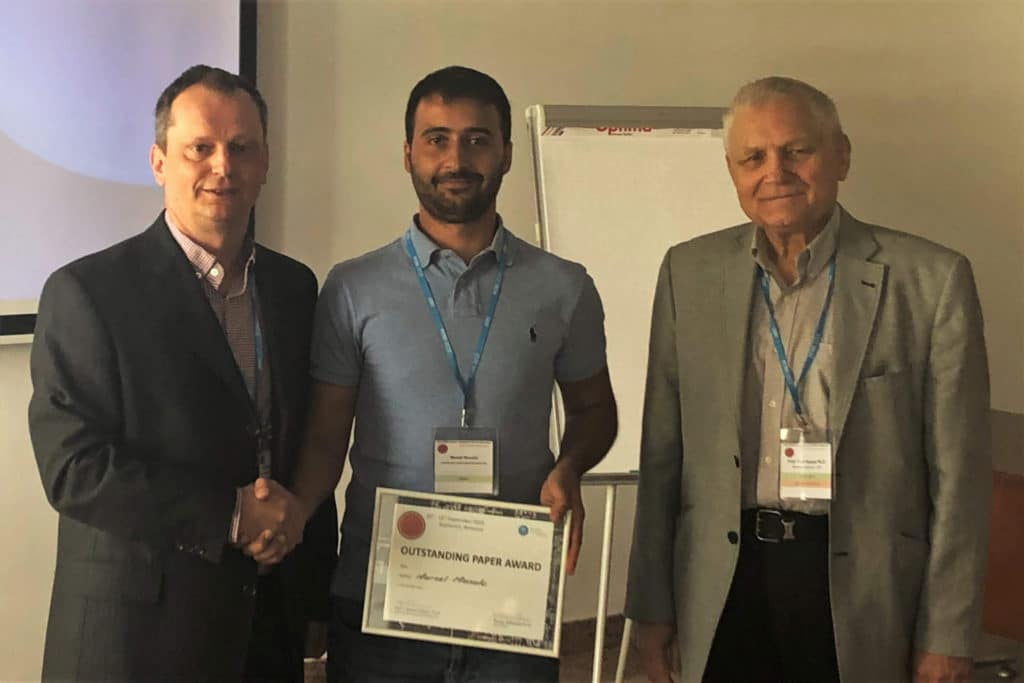 Big Thanks also to all the participants for great professional environment, open and friendly atmosphere and PCNS sponsors:
AVX Corporation, Itelcond, Kemet Corporation, Würth Elektronik and exhibitors that enabled this event to happen.

PCNS is a bi-annual Passive Components Networking Symposium organized by EPCI hosted by European univeristy.
! The next 3rd PCNS to be hosted by Politehnico di Milano in September 2021 !

! See you there !