source: UWB and EPCI, Czech Republic, 4th July 2017
Wearable electronics and smart textiles is currently rapidly developing area. Integration of electronic components and systems directly on/into textile substrates leads to the development of promising new technologies among which it is possible to include printing of passive electronic components and/or its embroidering directly onto the textile substrates using conductive threads.
Scientists and Ph.D. students at University of West Bohemia (UWB), Czech Republic have developed a smart suit for firefighters using a smart textile-based protective system: WAN network with mesh routing protocol, micro docking stations for sensor modules, inertial indoor localization system, interconnection system, SCU, CCU control software including visualization, NO2 sensor, combustible gases sensor, relative humidity sensor, heart rate monitoring, movement detection, combustible gas, humidity and temperature sensor modules.
The developed smart firefighter protective suit performed well at the EMC test, washing resistance test, long-term stability and reliability testing. Very promising results were obtained in the field test in the flashover container in the firefighter testing centre. The suit was created as a universal system, which can be equipped with further functions.
The smart textile suit is a winner of the international pre-commercial benchmarking competition Smart@Fire in Belgium 2017 that confirmed leading performance of the UWB technology and solutions.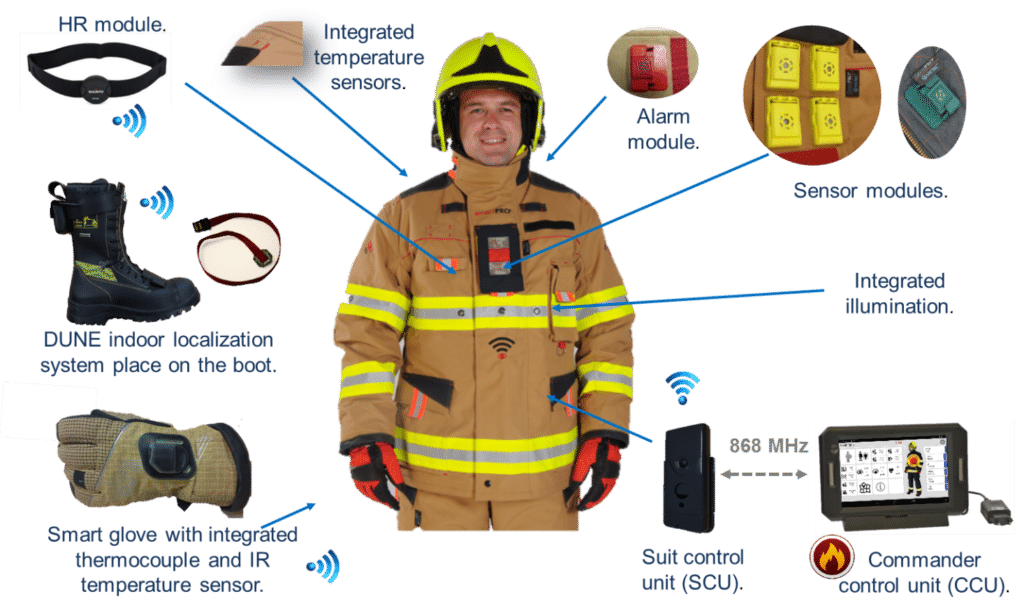 "The technical solution complexity of sensors and embroidered components that have been utilised on the firefighter smart suite are showing a high potential of the next generation smart textiles. It enables new range of applications of wearable electronics, including lifesaving functions in medical, space, special defence/anti-terrorist mission etc. The results of our development can be used for the realisation of functional printed or embroidered components and systems designed not only for smart textiles." said smart textile researcher ass.prof. Tomas Blecha Ph.D. from UWB, Faculty of electrical engineering.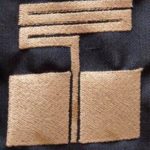 The basic electrical parameters of embroidered smart textiles, measurements, theoretical calculations and its comparison to the conventional passive components will be presented at the upcoming Passive Components Networking Days PCNS in Brno, the Czech Republic 12-15th September 2017, see details here.