The races of the Formula E electric racing series, which were cancelled due to the pandemic, will be made up for on 5 and 6, 8 and 9, and 12 and 13 August 2020 at Berlin Tempelhof Airport.
The races will be held with different track variants without spectators at the track and with smaller pit teams. Würth Elektronik, since the first season as technology partner of the Audi Sport ABT Schaeffler team, wishes World Champion Lucas di Grassi and the new driver René Rast good luck at the race finale in Berlin.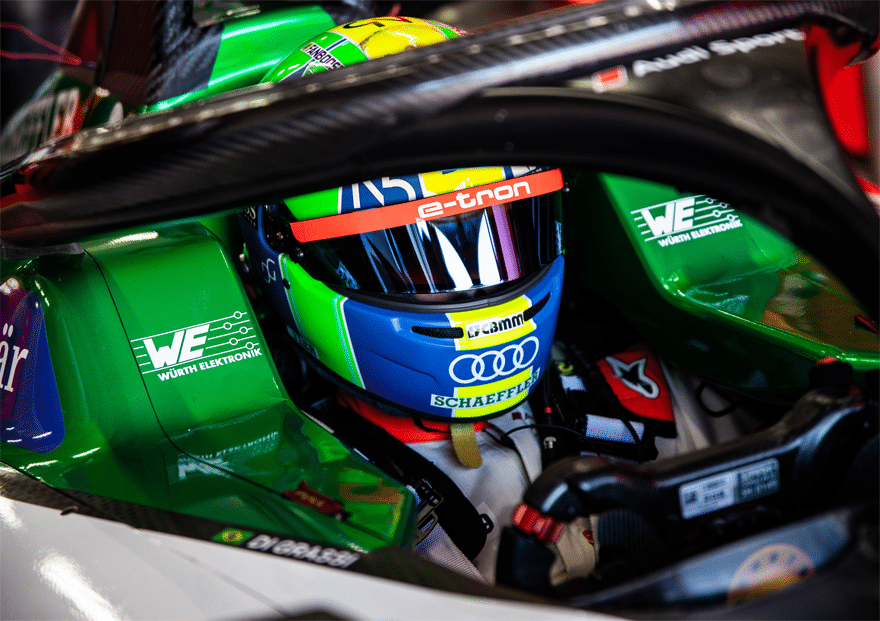 "Our fans would have loved to have been part of this series of home races. Now more than ever, a strong team spirit counts, as the Covid-19 regulations only allow a limited number of team members. This means that each individual must take on additional tasks and more responsibility. So the work at the race track is similar to the work in our company. In times of pandemics there, too, a strong cohesion is more important than ever in order to ensure the smooth supply to our customers and to push new developments", says Alexander Gerfer, CTO at Würth Elektronik eiSos Group.
"Although we have not been racing in the past months, we are already working at full speed on the system for season 7 in terms of development. Here we are again contributing a lot of know-how and building up innovative and practice-oriented solutions. With our technology partnership in Formula E, we are securing progress in mobility for all of us," says Oliver Opitz, Vice President of the Wireless Connectivity & Sensors Division and Technical Coordinator Formula E at Würth Elektronik eiSos.
New driver: René Rast
René Rast, multiple DTM World Champion and long-time Audi Sport factory driver for many years, replaces the retired driver Daniel Abt. His team colleague is Lucas di Grassi, the most successful driver in the series with 31 cups and a World Championship title in the third season. Di Grassi is currently ranking in fifth place with a gap of 29 points that can still be made up in the final races.
The pandemic hygiene concept of the Formula E racing series does not allow any spectators, media representatives, VIP guests or sponsors on the premises. In addition, the racing teams are limited to 19 persons plus two drivers. Fans of the electric racing series can join in the excitement via television coverage.
The commitment of Würth Elektronik
Würth Elektronik sees itself as a developing partner of the electronics industry, promoter of innovative start-ups and technology enabler for future-oriented electronics solutions. With the motto "WE speed up the future", the company maintains eMobility technology partnerships with Team Audi Sport ABT Schaeffler as well as the E-Super-Bike Team of the University of Nottingham, the student initiative Sonnenwagen Aachen e.V. and several Formula Student Teams.