Panasonic has recently expanded its capacitor series line with new part numbers.
OS-CON Aluminum Capacitors
OS-CON is an aluminum solid capacitor with high conductive polymer. OS-CON acquires low Equivalent Series Resistance (ESR), excellent noise reduction capability and frequency characteristics. In addition, OS-CON has a long life span and its ESR has little change even at low temperatures since the electrolyte is solid.
22 new PNs have been add to its SVPT series of OSCON capacitors
OSCON SVPT Features
Conductive Polymer Aluminum Solid Capacitors
Low ESR(15 mΩ max.)
Large capacitance(560 μF max.)
105°C 20000h
RoHS compliance, Halogen free
New SVT series has been commercialized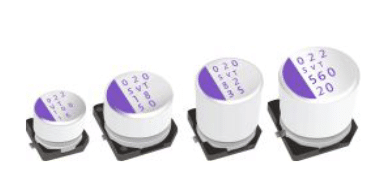 SVT series Features
Low ESR(10 mΩ max.)
Large capacitance(2700 μF max.)
125 °C 2000 h
RoHS compliance, Halogen free
ECQUA Film Capacitors
ECQUA series are class X2 metallized polypropylene film capacitor (for automotive) designed in accordance with UL/CSA and European safety regulation class X2 equipped with a safety mechanism.
310V AC part number of ECQUA (For automotive) series has been added.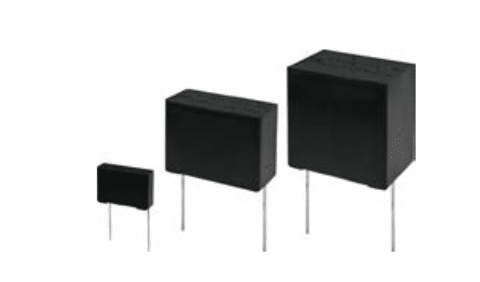 ECQUA Series Features
High safety (safety function installed)
High humidity resistance (85 °C, 85 %)・275 V: 240 V, 1000 h / 275 V, 500 h・310 V: 275 V, 1000 h
High Thermal shock resistance(-40 ⇔ 85°C,1000 cycles)
Flame-retardant plastic case and non-combustible resin
AEC-Q200 compliant
RoHS compliant