TPC Technical Program Committee of the next 3rd PCNS Passive Components Networking Symposium scheduled for Sep 7-10th 2021 in Milano, Italy selected theme of the symposium: RELIABILITY & SUSTAINABILITY of PASSIVE COMPONENTS that will be elaborated in conference Workshop, Hot Topic Panel Discussion, Keynote and papers selection preferences. EPCI, the main PCNS organizer, questioned TPC members why they consider the theme so important for today's passive electronic components and what shall be discussed within this topic in depth. The next interview is with TPC member, Mr. Lorandt Fölkel (LF), FAE / BDM | Global Business Consultant of Würth Elektronik company.
EPCI: What ideas, issues, concerns, directions has raised on your mind when TPC selected "Reliability & Sustainability of Passive Components" as the 3rd PCNS theme ?
LF: – At first I was thinking is great idea to have the opportunity to chat with other manufacturer to come with a common approach and standards to be more clear and easy for users, we all need to re-think what is really behind the lifetime of passive components and how it fits to continuously changing requirements.
EPCI: What topic you would recommend for the Hot Panel Discussion and Why ?
LF: "Extending the lifetime of passive components will make future electronic indestructible?"
EPCI: You are working for Würth Elektronik company as FAE/BDM consultant. Can you comment what is hot/upcoming from your position relevant to the TPC theme?
LF: In my last 33 years of work, I did work for in total only for 4 companies, including my present one. Started as Radio-TV technician followed by Design Engineer and working in present as Field Application Engineer and Global Business Consultant.
As the global development of electronics is rising from year to year, this generate often allocations of some components. How can we solve this problem in the future? By one side the quantity is rising, but the price per piece is falling. The raw material price is increasing and same for the energy, do we have any chance for a stable margin (profit) to be maintained?
Specification wise, we see raising impact of automotive standards (AEC-Q200 for passives). The "standard" component design requirement already today is to meet automotive grade level from day one construction phase on almost all products.
EPCI: How is your company going to address this topic during PCNS ?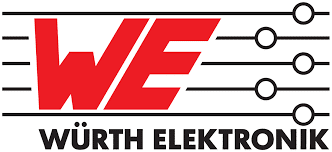 WE consider PCNS as an important event for people to meet face to face; Lets hope that in September time we will have a chance to meet live after this long challenging time.
Würth Elektronik is a proud exhibitor and sponsor of PCNS ! and gold EPCI passive components member supporting its activities. We plan to actively present during the PCNS with also submission of technical papers and participation on workshops.
EPCI: Thank you Lorandt and lets hope in best that we can meet live at PCNS in Milano in September
Lorandt Fölkel can be reached at his LinkedIn profile or YouTube channel
---
see more about PCNS on its website:
be active in passives ! join us and submit your paper abstract online:
About
PCNS Passive Components Networking Symposium is a bi-annual international symposium organized by EPCI European Passive Components Institute in co-operation with an European university. 3rd edition of the PCNS Passive Components Networking Days Symposium scheduled for September 7-10th, 2021 in Milano, Italy is hosted by Department of Chemistry, Materials and Chemical Engineering "Giulio Natta" and Department of Electronics, Information and Bioengineering of Politecnico di Milano. It is intended as a live event with speakers present with streaming options for virtual attendees. In worst case, the PCNS will move to virtual event; all registered attendees will get hard printed ISBN Proceedings (by mail post in virtual case).