SUMIDA has released new DEP1623 high current, low DC resistance PIN power inductor. This inductor is wound by flat wire and assembled with Mn-Zn ferrite core.
KEY FEATURES
Ferrite core construction
Magnetically shielded
Low radiation noise by magnetically shielded construction
L×W×H:27.2×16.9×22.7mm Max.
Product weight: 9.85g(Ref.)
Moisture Sensitivity Level: 1
Operating temperature range: -40℃~+125℃ (including coil's self temperature rise)
Storage temperature range: -40℃~+125℃
Pallet packaging, 40pcs/pallet
APPLICATIONS
Ideally used in Digital amplifier filter , home theater and large LCD etc.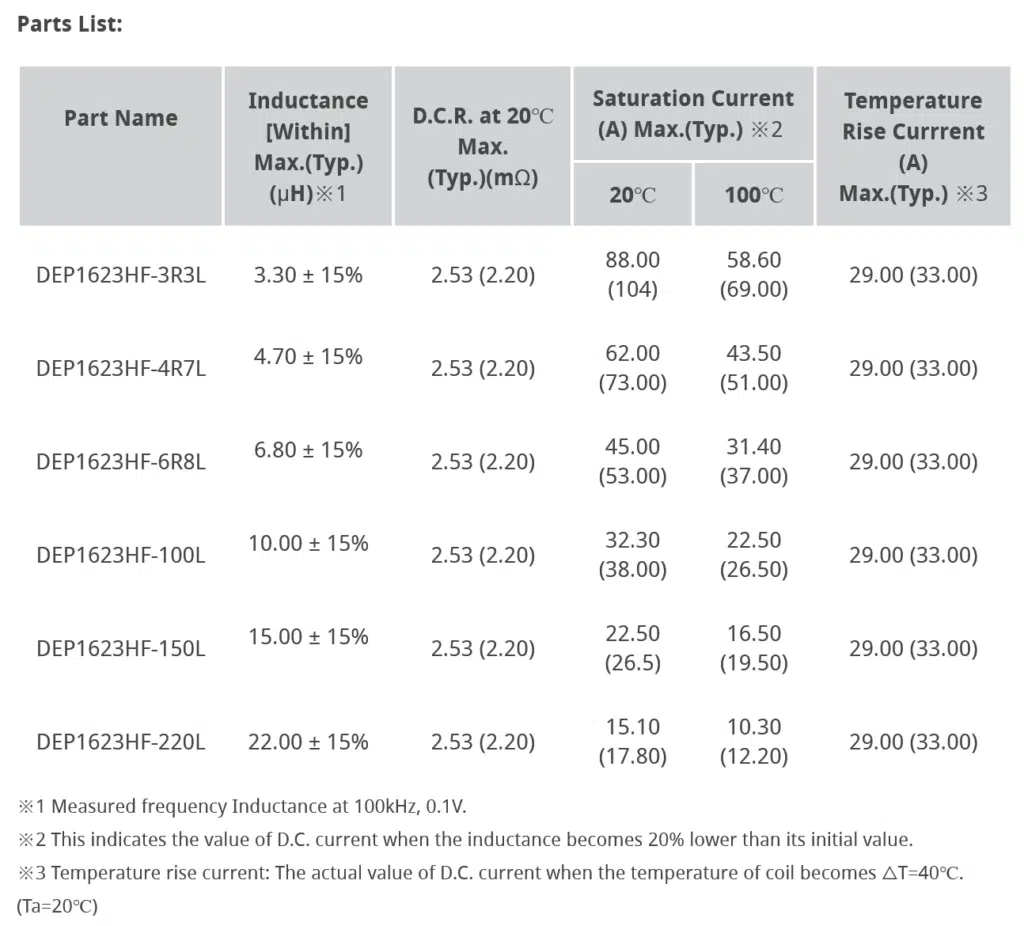 Productions Stage: In mass production