Source: Electronics 360 article
TDK CeraLink family of capacitors based on the lead lanthanum zirconate titanate (PLZT) dielectric material offers stable characteristics, high ripple current at high voltages – ideal for the latest high power industrial and automotive applications.
New converter and inverter designs built around fast-switching semiconductors such as gallium nitride (GaN) or silicon carbide (SiC) enable high power density combined with great efficiency and reliability. Adoption of these designs is also driving the electronic components industry. Consequently, capacitors should be miniaturized and should have low inductance to facilitate the fast and efficient switching of semiconductor devices. Moreover, designs with high power density typically have to cope with increased operating temperatures, which is also a challenge for capacitors.
For instance, capacitors that provide energy storage during hold-up time are catching up with the design requirements related to power density as well as greater efficiency, reliability and miniaturization. It is also important to note that maintaining performance at high capacitance levels is a critical challenge, especially at high voltages in automotive and industrial applications.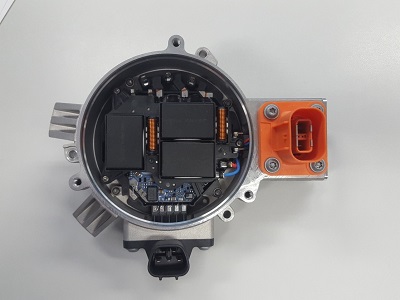 Figure 1: AB Mikroelektronik GmbH chose CeraLink for its automotive, high-voltage, electronic water pump. Three CeraLink SP modules result in a compact 60 µF DC-link capacitor. Source: TDK Electronics AG
Anatomy of CeraLink capacitors
The CeraLink family of capacitors is based on the lead lanthanum zirconate titanate (PLZT) dielectric material that enables the capacitors to overcome the challenge of capacitance decrease with voltage. When increasing voltage starts at 0, the effective capacitance is actually increasing with voltage.
More specifically, the patented anti-ferroelectric PLZT material allows CeraLink components to exhibit a peak in capacitance at a specific operating voltage. So users will have to select the right component based on their actual DC link voltage. When following this rule, users will discover that the effective capacitance density at operating conditions of these capacitors is superior even to classical multilayer ceramic capacitors (MLCCs).
As an example, the pump shown in Figure 1 is an ultra-compact, high-voltage, automotive cooling liquid pump from AB Mikroelektronik GmbH, an Austrian electronics manufacturer for the automotive industry. The available space on the pump was originally limited by the pump housing, making the requirements for power density and capacitance density quite demanding. By using three SP type CeraLink capacitors, however, the designers managed to include 60 µF DC link capacitance. Today, this 400 V electronic water pump is in mass production at AB Mikroelektronik GmbH, a top global OEM.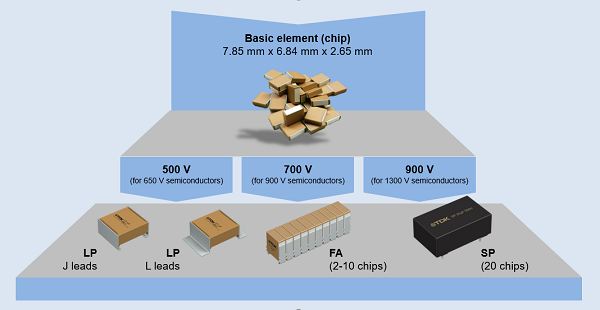 Figure 2: An outline of various terminals available for CeraLink capacitors. Source: TDK Electronics AG
The CeraLink product portfolio consists of three basic ceramic elements for the voltage levels 500 V, 700 V and 900 V (rated voltage). These elements are available in several different modules. CeraLink's low-profile (LP) surface-mount device (SMD) footprint optimizes component height as well as current-handling and self-inductance. The solder-pin (SP) module is a THT device with a robust housing that is especially suited for harsher environments. It includes 20 capacitor elements. The third module is the Flex Assembly (FA) family, which comes in three versions with two, three or 10 ceramic elements in parallel. To be mounted as an SMD device, these modules allow the highest capacitance densities, making it especially ideal for when larger capacitance values are required.
Apart from DC link circuits, CeraLink capacitors are also a perfect choice for demanding snubber circuits, such as power converters as well as for filter circuits (input or output filter). Additionally, it eases the PCB mounting and shrinks the board real estate.
Best in class: Ripple current handling
In most electronic devices, the DC current signal applied to a circuit has an AC portion. This AC portion is referred to as the ripple current. Exceeding the ripple current rating of a ceramic capacitor can significantly affect its performance, with the worst-case scenario resulting in overheating of the capacitor and, consequently, a reduced lifetime. Oftentimes, to remedy this, more capacitors are employed, thereby adding more capacitance than is actually required as energy buffer. If this is the case, current-handling capability per µF (i.e., effective capacitance at operating voltage) becomes a cost-driving factor as it defines the number of capacitors to be mounted. Here, a careful comparison of the specification with class 2 MLCCs (e.g., X7R or X7T ceramics) might reveal the superior current-handling capability of CeraLink capacitors: one CeraLink LP type can handle even more current than three stacked MLCCs (e.g., X7R EIA 2220 with metal terminals).
Low losses
Inverter designs that experience equivalent series inductance (ESL) losses become a critical factor. This is especially true for power applications with high switching frequencies, often in combination with the use of wide band-gap semiconductors like SiC or GaN. Independent of the form factor, ESL value for CeraLink capacitors is ultra-low, namely in the range of 2 to 4 nH.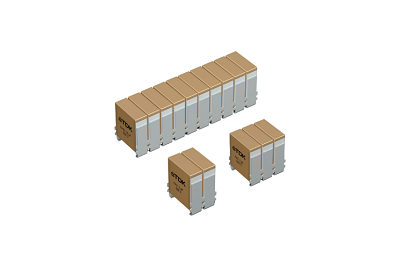 Figure 3: The CeraLink FA devices are available for rated voltages of 500 V DC, 700 V DC and 900 V DC. Source: TDK Electronics AGA low ESL value reduces overshoot and ringing during switching of IGBTs, which significantly improves the inverter performance.
Next, a low equivalent series resistance (ESR) value significantly reduces power losses in the DC link. Looking to the ESR value of CeraLink capacitors at room temperature, one will find values higher than with standard MLCCs. However, ESR decreases with increases in frequency and temperature, therefore allowing CeraLink capacitors to efficiently operate at high switching frequencies as well as high temperatures.
One interesting side effect: in CeraLink designs, where multiple capacitor elements are connected in parallel, the hottest capacitor will always draw the lowest current, ensuring a stable and self-regulating system against the risk of thermal runaways. Thermal robustness also provides protection against the leakage current of dielectric materials that increases with temperature. All in all, these capacitors are specified for use at temperatures up to 150 °C.
An enhanced ceramic capacitor
Unlike aluminum electrolytic capacitors that provide high capacitance density and film capacitors that offer high current ratings, ceramic capacitors encompass both high capacitance density and high current rating.
Add to this the fact that, unlike conventional ceramic capacitors, CeraLink capacitors reach maximum capacitance at the application voltage.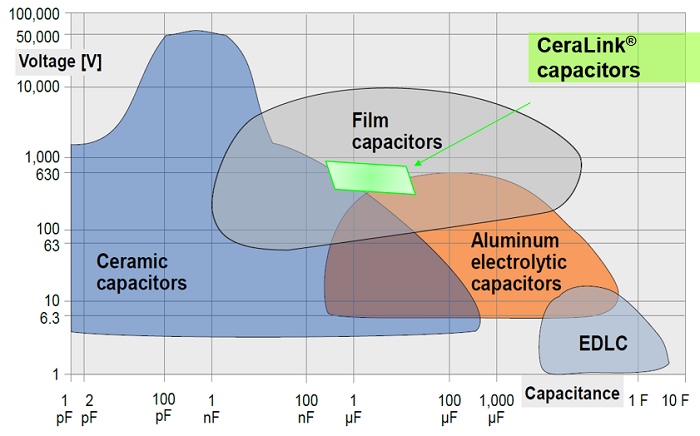 Figure 4: A view of CeraLink's standing in the capacitor world. Source: TTI Europe
CeraLink capacitors feature low ESL values in addition to a number of previously mentioned benefits, offering the advantages of ceramic capacitors while avoiding their unfavorable characteristics. Fast forward to 2019: these DC link, filter and snubber capacitors now come in various profiles, form factors and soldering pins, and they are all available at .