TPC Technical Program Committee of the next 3rd PCNS Passive Components Networking Symposium scheduled for Sep 7-10th 2021 in Milano, Italy selected theme of the symposium: RELIABILITY & SUSTAINABILITY of PASSIVE COMPONENTS that will be elaborated in conference Workshop, Hot Topic Panel Discussion, Keynote and papers selection preferences. EPCI, the main PCNS organizer, questioned TPC members why they consider the theme so important for today's passive electronic components and what shall be discussed within this topic in depth. The next interview #6 is with TPC academic member, Associate Professor, Dr. Thomas Ebel (TE), Head of SDU Electrical Engineering and Head of Centre for Industrial Electronics (CIE) at Department of Mechanical and Electrical Engineering, SDU University of Southern Denmark.
EPCI: What ideas, issues, concerns, directions has raised on your mind when TPC selected "Reliability & Sustainability of Passive Components" as the 3rd PCNS theme ?
TE: Sustainable electronics is one of the key disciplines for saving the planet.
Power electronics (including many passive components) will help to reduce massively the CO2 emission, e.g. application in renewable energy generation, transmission, industry electronics, medical application, transportation but also in the urban or even agricultural sector.
According to my option we need in the future a more sustainable way to deal with electronics, especially with passive components. The mentioned electrification process of the society will strongly accelerate and therefore dramatically increase the use of passive components. However, the recourses of the planet are limited .
Therefore, I believe we need a different way to think about passive components design. The selection of the right technologies, materials and also taking into consideration the end of lifetime of the component, by pre-designing recycling processes, will improve the overall sustainability of the use.
Another aspect is the reliability of the electronic system. The utilization of intelligent condition monitoring and control processes will also help to extend the life time of the existing parts in a more efficient way.
At the end this will all help to create prosper business development which is in line with nature.

EPCI: What topic you would recommend for the Hot Panel Discussion and Why ?
TE: Sustainability, most important for climate protection and future business development.
EPCI: You are working for SDU as Head of Electrical Engineering. Can you comment what is Hot / Upcoming relevant to the PCNS theme ?
TE: I am keen to see new developments in the field of material development but also new ideas how to simplify and conduct condition monitoring of passive components.

EPCI: How is your university going to address this topic during PCNS ?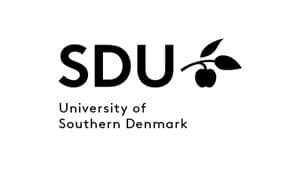 TE: SDU, as one of few universities in Europe, is going to put focus primary on passive components research because it is necessary to develop the passive counterpart related to the strong activities in active component research, like e.g. the new wide band gap semiconductor power devices
We support PCNS with organizational help and paper submission.
EPCI: Thank you Thomas and lets hope in best that we can meet live at PCNS in Milano in September
Associate Professor, Dr. Thomas Ebel can be reached at his Linked In profile
---
see more about PCNS on its website:
be active in passives ! join us and submit your paper abstract online:
About
PCNS Passive Components Networking Symposium is a bi-annual international symposium organized by EPCI European Passive Components Institute in co-operation with an European university. 3rd edition of the PCNS Passive Components Networking Days Symposium scheduled for September 7-10th, 2021 in Milano, Italy is hosted by Department of Chemistry, Materials and Chemical Engineering "Giulio Natta" and Department of Electronics, Information and Bioengineering of Politecnico di Milano. It is intended as a live event with speakers present with streaming options for virtual attendees. In worst case, the PCNS will move to virtual event; all registered attendees will get hard printed ISBN Proceedings (by mail post in virtual case).
Associate Professor, Dr. Thomas Ebel
Since August 2018 Associate Professor, Head of the Section Electrical Engineering (Campus Sønderborg and Odense) and Head of Centre for Industrial Electronics (CIE) in Sønderborg of the University of Southern Denmark (SDU).
September 2008 to July 2018 Managing director and shareholder before for a short time R&D Director at FTCAP GmbH, Husum, Manufacturer of Aluminum Electrolytic and Film- Capacitors
October 2001-July 2008 R&D Director, later Technical Director (CTO), Member of board of directors Becromal Norway at Becromal S.p.A, since 10/2008 Epcos/TDK, Milano, Italy, Manufacturer of foils for Aluminum-Electrolytic- Capacitors with former production sites in Norway, Island and USA
August 1995-September 2001 R&D Engineer later R&D Director Siemens Matsushita Components, Siemens AG PR, since 10/1999 EPCOS AG, since 10/2008 TDK, Business unit capacitors, Aluminum- Electrolytic- Capacitors, Heidenheim, Germany
October 1987-June 1995 Westfälische Wilhelms-University of Münster, Germany Dr. rer. nat. at Prof. Wolfgang Jeitschko in Solid state Chemistry