The SkelMod 17V 533F ultracapacitor module is the latest addition to Skeleton Technologies' growing ultracapacitor product family. The module is well-suited for voltage hold applications, and has been specifically developed for wind turbine pitch control and UPS applications.
The strong points of SkelMod 17V are the simplicity of its robust design – the plastic casing in the standard industry form factor enables excellent value for money, and the higher-than-typical voltage provides an advantage in application lifetime compared to the 16V modules on the market. At 4.4kg, it's also lighter than competing products.
"We looked at the popular 16V modules out there and realized the products on the market use materials that add unnecessary cost and complicate production. The SkelMod 17V addresses these issues and provides a cost-effective solution for wind turbine pitch control, as well as voltage hold applications," says Ardo Kõiv, Skeleton Technologies' Head of Module Development.
The module uses six SkelCap SCA3200 cells, the largest cell in Skeleton Technologies' product family. 
The versatile SkelMod 17V also has uses in intralogistics shuttles and AGVs (Automated Guided Vehicles) – an industry growing rapidly due to warehouse automation, as well as low voltage UPS (Uninterruptible Power Supply) systems.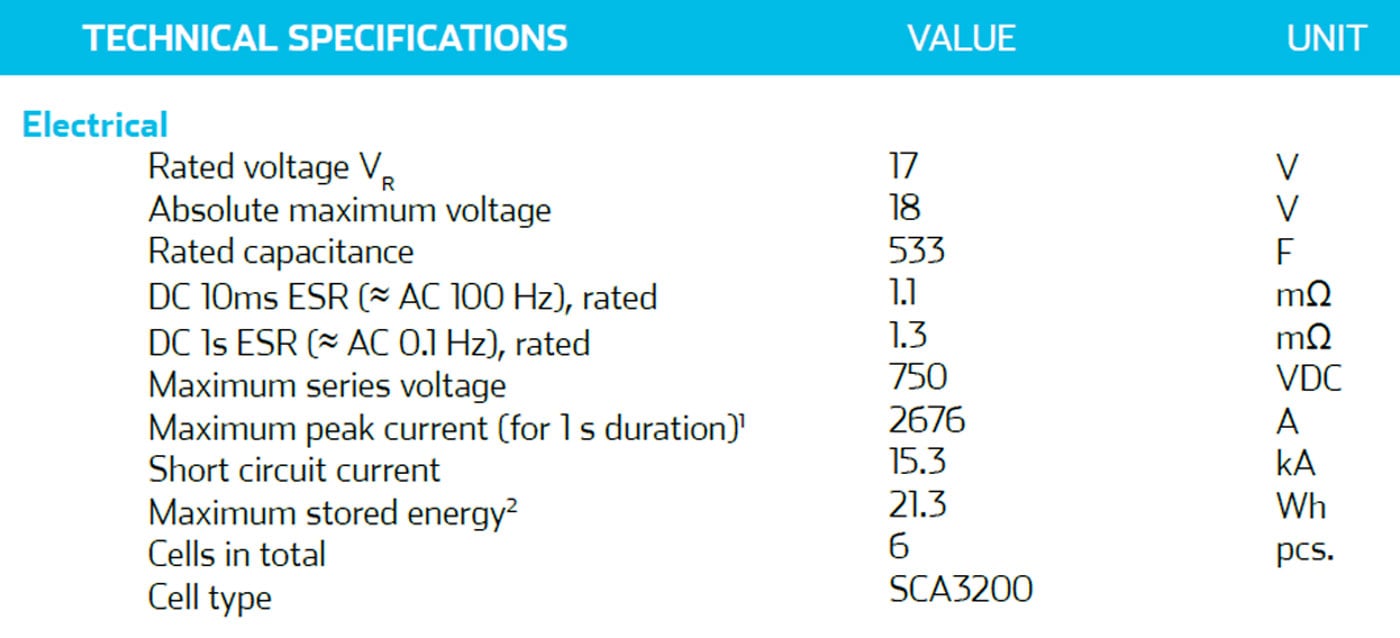 The SkelMod 17V module offers overvoltage fault detection in addition to a number of other valuable features:
The lowest ESR (Equivalent Series Resistance) on the market, enabling the highest power density and longest application lifetime compared to competing products
High Power Output – lowest ESR and optimized module design results in highest output power
Integrated Ultracapacitor Management System – prevents voltage imbalance and ensures longer lifetime
Cost-optimized housing design – plastic housing reduces cost compared to traditional aluminum housing, while still offering robust performance and durability