Under the sponsorship of Würth Elektronik eiSos GmbH & Co. KG, the Team Sonnenwagen Aachen once again took part in the iLumen European Solar Challenge (19-20 September 2020) – together with three other teams sponsored by Würth Elektronik Nederland B.V. In the 24-hour race in Zolder, Belgium, Covestro Sonnenwagon was the only German team in the race to cross the finish line with its solar powered car.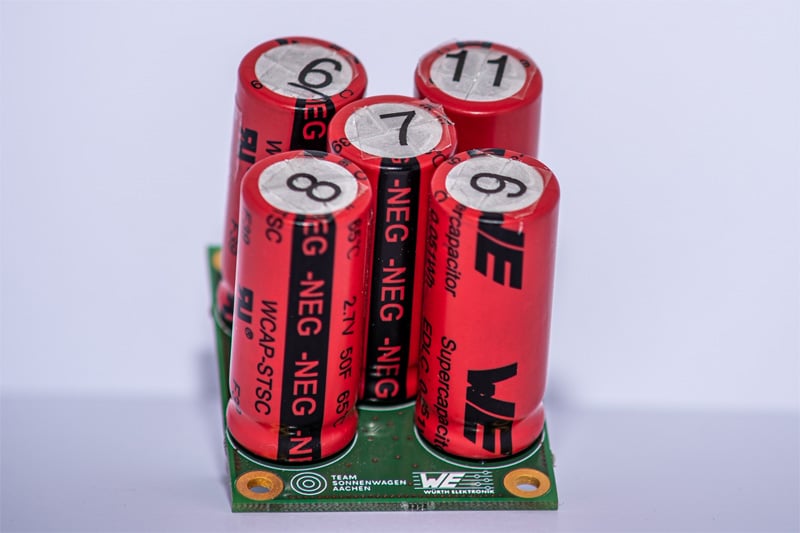 The solar racing team of the Rheinisch-Westfälische Technische Hochschule Aachen (RWTH – Aachen Technical University) includes more than just a silver sponsor in Würth Elektronik; their technology partner provides the students with special training, technical support, and many electronic and electromechanical components.
Sponsored by WE's Dutch colleagues, the Solar Team Twente, winner of the last two years, won second place after crossing the finishing line just behind the Belgian Agoria Solar Team. The Top Dutch Solar Racing team came in third place overall. Another project sponsored by Würth Elektronik B.V. is the Solar Team Eindhoven; the only team to put two Cruiser Class cars on the starting grid. Cruiser Class cars are solar-powered vehicles crewed by two people or more.
"A kerb weight of 164 kg, a top speed of 144 km/h, speeds over 90 km/h with a performance of just 1 kW, and as much as 6 kW recuperation performance during a race – from the technical viewpoint the solar-powered cars are an engineer's dream, since the students exploit the energy efficiency to the utmost. With our technology partnership program we support budding engineers, people who know how to develop sustainable technical solutions," says an enthusiastic Alexander Gerfer, CTO of the Würth Elektronik eiSos Group.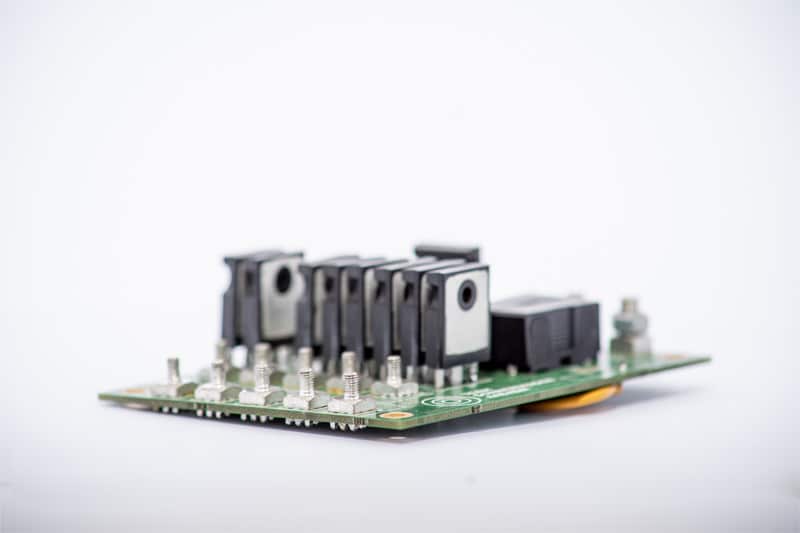 In the week before the iLumen European Solar Challenge, he paid a visit to the Team Sonnenwagen Aachen at the test circuit, accompanied by Regional Manager Henrik Küskens and Marion Wagner, Strategy & Coordination Manager Group Technology Partnerships eMotorsports. Würth Elektronik eiSos' best known technology partnership programme is with the Audi Sport ABT Schaeffler Formula E racing team.
Technology partnership programs
"Today more than ever, we consider e-mobility to be an essential driver of innovation, and we're glad to be engaged here as a sponsor of start-ups, as well as in technology partnership schemes, from Formula E all the way to a broad spectrum of university projects,",says Gerfer. "We've been a proud sponsor of the Team Sonnenwagen Aachen for over three years now, and not just in the form of materials. Next month, we'll be continuing our support in the shape of six workshops on EMC topics at the RWTH Aachen."