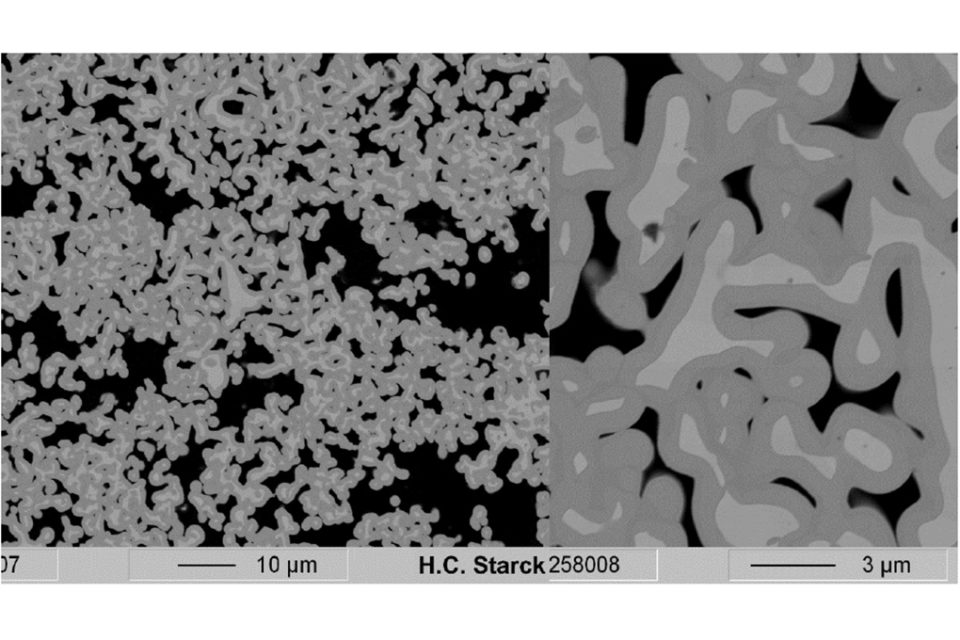 source: H.C. Starck Tantalum and Niobium GmbH; ESA SPCD 2018 Symposium
EPCI e-symposium library article
Ta capacitors are the best choice when applications require highest capacitance (energy density) on miniature scale combined with high reliability, low ESR, and excellent stability over wide ranges of time and application temperature.
Recently, the demand of high reliability capacitors withstanding harsher conditions especially with respect to higher application voltage has been increased. Main driver for such applications are besides aviation and aerospace also automotive (driver assistance systems, e-vehicles) and transportation, medicine (defibrillators), defense but also consumer electronics like for data storage (solid state drive-SSD).
H.C. Starck continuously improves its portfolio of high voltage powders allowing to expand the tantalum capacitor technology to new fields of application. The "High Voltage Medium Capacitance" (HVMC) powders have a uniquecombination of structural homogeneity, high purity and tailored pore structure to provide the highest capacitance of Ta powder for the formation voltage (Vf) range >80 Vf. We will show the latest status of new developed powders that extend the range of forming voltage to 300 V and even up to 400 V.
Moreover, new options to further improve the pore structure resulting in increased capacitance at a given forming voltage will be presented as well. Beyond powder design, the tremendous impact of anode processing to master such high anodization voltages is highlighted.
published by EPCI under approval of ESA SPCD 2018 organizing committee.
595 Views
0
---
---