Robbie Paul and Josh Mickolio, Digi-Key Electronics discus trends in fast growing future electronic application segment – technology, connections, components and sensors that will be required by smart homes.
The global smart home device market accounted for $68.8 billion in 2020 and is expected to reach $156.6 billion by 2028. That is a lot of money quickly being invested into some serious home improvement! Our homes are rapidly graduating from primary school to college-level, while some homes are going straight for their PhDs.
Smart home technology has evolved over the years to get to this inflection point. It all started with Wi-Fi enabling more simplistic applications like smart thermostats, and now nearly everything in the home can be automated from video doorbells to automated sprinkler systems, smart lighting and voice assistants to voice-activated water faucets.
Today's consumers are seeking connectivity, efficiency and sustainability in every aspect of their daily life. Let's take a look at some of the latest technologies, connectivity options and protocols delivering on those promises in the smart home device market today.
Connectivity matters
When smart home devices were getting their start, Wi-Fi was a great connectivity option because most people had a Wi-Fi network in their home. But as the industry evolved, it has quickly moved away from Wi-Fi as the primary connectivity option because it is so power hungry. And while that's good for products and devices that are always connected directly to a power source in the wall, for battery-operated sensors and products, Wi-Fi is not a sustainable choice.
Another struggle with Wi-Fi is commissioning and granting Wi-Fi network access to each and every smart device – if you're outfitting your entire home in smart lighting, that is a lot of light bulbs to grant network access to! And what do you do when it's time to change your home Wi-Fi password – re-connect every single light bulb, sensor and other device? No thanks.
Bluetooth has become the ideal connectivity choice both from a power conservation standpoint as well as commissioning standpoint. Plus, it's a widely available option since most people have smartphones and other devices where Bluetooth is readily available. And Bluetooth plays well with the commissioning issue, too. You can connect your light bulbs or smart device of your choosing with your phone, automatically connect it to your Wi-Fi, and it will recognize your home network forever through Bluetooth.
Simplifying smart home protocols
An overarching theme for smart home devices is simplicity – they've got to be simple to set up and simple to use, because ultimately people are using these devices for convenience, not an adventure in computer programming. If it's more of a pain to set up, then they're just not going to use it. So, a driving force from the beginning has been, how can manufacturers make the setup and use of these devices super simple and seamless to one's lifestyle?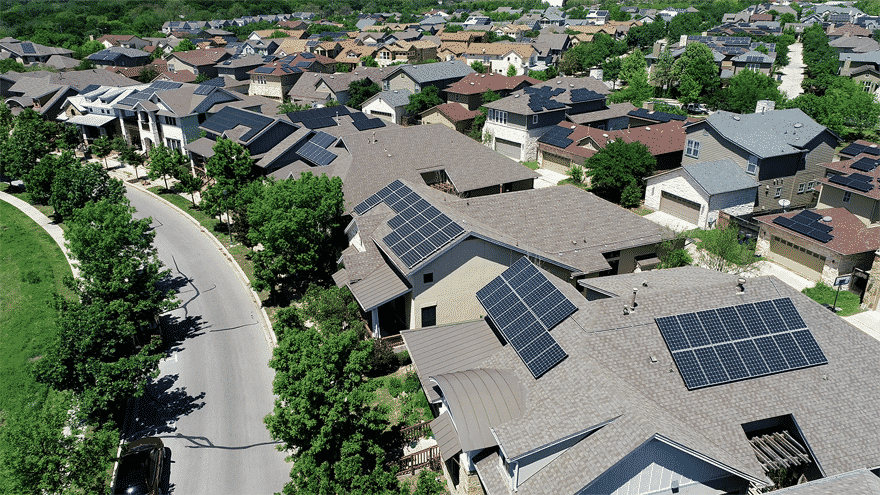 As smart device manufacturers began building out their product lines to include more products to work together, they started bringing in smart home protocols like Zigbee and Z-Wave to make their products proprietary. Smart home protocols are essentially the language that devices use to communicate with each other.
Having all the devices speak the same "language" allowed for the devices to all communicate and offer far greater convenience. And if all the devices in the home can speak the same language and connect to a single "hub," which connects to the home Wi-Fi, then that allows for the user to control all the devices from one single hub than with each device separately.
But problems arise for the consumer when they have a smart garage door speaking one protocol and smart lightbulbs on a different system. All of a sudden, the homeowner has a suite of apps like Zigbee, Wemo, Smart Things, Ecobee, GE, Alexa and so much more to toggle between to control all their "smart" devices, and they're back to square one of having to be a programmer or developer to get any convenience from the system. So, while the proprietary protocols were a good idea initially; ultimately, they complicate things for everyday consumers.
Interoperability is key
Making everything work together is the biggest challenge in making smart home devices mainstream – and it's becoming simpler than it was before. Interoperability and the ability to take multiple devices from different manufacturers and get them to function together on the same system is the golden ticket for simplifying the consumer experience.
In a fully automated smart home, there will be both products that are plugged in, like a light bulb, as well as battery operated products like a temperature sensor. Then as the home's network expands from interior to exterior, there will be security cameras, irrigation systems, etc., where the range is expanded, and Bluetooth and Wi-Fi will start to fall short.
A new protocol on the market, which is more of an "open" protocol that is all about interoperability is Matter. The great thing about Matter is that each plugged-in device on Matter protocol will act as a hub and expand the network. So, an irrigation system outside the kitchen window will communicate with the plugged-in lightbulb inside the kitchen, which then connects back to the whole system because no hub is required.
And because Matter is a hub-free system, the network itself will be intelligent, not a host application that is running on a phone, tablet or computer. An example of this network intelligence would be if you turn on the TV and turn on Netflix (or maybe tell your Alexa-enabled remote to do these things), automatically the blinds will close, the lights will dim to whatever your "movie mode" is, and the doors will all lock. And all these pieces are made by different manufacturers, yet they all work in concert, and that's the most powerful piece of it.
And then on top of interoperability there's an artificial intelligence layer that will make it even more useful in terms of the consumer not having to actively manage these things. For example, if there's a motion sensor and it detects the homeowner downstairs it will make sure that the temperature downstairs is at the preferred comfort settings. And the network and sensors will learn and be taught over time what the homeowner's usual habits and behaviors are and adjust the environment to their liking.
Final thoughts
At their simplest, smart home hardware and devices have remained the same in a lot of ways but new advances in software have brought new intelligence, features and capabilities. There will be a psychological hurdle that consumers will have to get used to of their homes doing these things automatically, but likely the convenience and helpfulness will outweigh the concerns. To remain relevant to consumers, companies are advancing security features to ensure users of these devices that their private information inside their homes is safe.
Price points will also be a barrier to entry for mass adoption. Every day these devices are becoming more affordable, but they are still an investment, and consumers have to decide what is important to them. Interoperability will help lower the price point and make different devices more adoptable because people aren't locked into using a certain manufacturer's products forever.
Luckily these technologies will continue to build off one other for a long time. Consumers won't have to buy everything at once but can build out their collections over time. Digi-Key continues to fuel innovation of IoT devices and designs of the future for a wide variety of industries and applications, as well as educational resources on up-and-coming technologies.
Robbie Paul is director of IoT business development and Josh Mickolio is supplier business development manager – wireless for Digi-Key Electronics. Digi-Key is both the leader and continuous innovator in the high service distribution of electronic components and automation products worldwide, providing more than 13.4 million components from over 2,300 quality name-brand manufacturers. Watch Season 2 of Digi-Key's "City Digital" video series here.