Source: EPCI
Mounting related induced failures are the number one reason (over 55%) for the field application capacitor failure causes. Thus, a careful evaluation of mounting guidelines and follow up in real assembly processes per the component manufacturers' recommendations shall be considered as a critical characteristic. EPCI is pleased to introduce free online capacitor and resistor mounting guidelines survey based on publicly available information from capacitor and resistor component manufacturers.
EPCI is presenting the capacitor mounting guidelines survey under the Chapter M of its ABC of CLR, an on-line free access tutorial handbook that provides technical knowledge about basic principles, types, construction, characteristics, and applications on Capacitors, Inductors and Resistors.
The target of the survey is to collect the manufacturer's recommendations and good tips for capacitors and resistor mounting BEYOND the industry standards. The survey doesn't aim to provide a complete overview of mounting procedures as part of specific industrial requirement and standards.
The survey is available in a form of website post Chapter M of ABC of CLR website or in pdf white paper that can be downloaded here.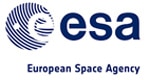 The EPCI Capacitors and Resistors Mounting Survey was prepared under European Space Agency ESA contract with European Passive Components Institute on passive components support.
Content:
Mounting Techniques Overview

IR reflow soldering
Wave Soldering
Vapour Phase Soldering
Wire Bonding
Adhesive Bonding
Hand Soldering
PCB Embedding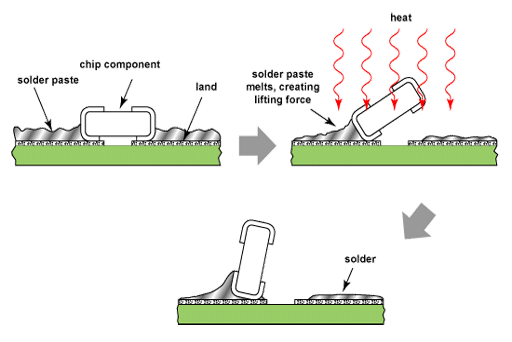 Common Soldering Process Issues

Oxidisation
Component displacement
Outgassing
Sulphur Contamination
General Measures to Enhance Components' Soldering and Mounting Capabilities
Soldering, PCB handling and Rework

Flux
Preheat
Cooling
Solder Joint Quality
Cleaning
Post Solder Handling
PCB Coating, Potting and Molding
PCB Cut and Cropping
PCB Storage
Rework
Solder Iron Rework
Spot Heater Rework
Component Storage
Re-Life
Capacitor and Resistor Manufacturers Public Sources Included in the survey:
Capacitor Manufacturers:
AVX
Cobham Microwave
Exxelia
Kemet
Murata
Nichicon
Nippon Chemicon
Taiyo-Yuden
TDK
Semco
Panasonic
Vishay
Walsin
Yageo
Resistor Manufacturers:
Ampcontrol
Arcol
Cressall Resistors
HVR Pentagon
Isabellenhütte Heusler
Japan Resistor Manufacturing
KOA Speer
Murata
Ohmite
Panasonic
Rohm
TE Connectivity
Telema Precision Resistor Company
Vishay (USA)