source: Exxelia SAS, ESA SPCD 2018 Symposium
EPCI e-symposium library article
The aim of this work is the development of miniaturized filtering multilayers ceramic capacitors, single or multi capacitance, from various designs, circular miniaturizes shapes, or custom-design shapes. These special designs, for the most reduced dimensions, are only accessible by green machining of the MLCC's. This step is one of the most critical in the MLCC's manufacturing process, because every mistake can generate direct electrical defects or can lead to a reduced reliability of the parts.
published by EPCI under approval of ESA SPCD 2018 organizing committee.
---
Title: Laser Machining of Multicapacitance filtering MLCC's
Author(s): Escure Pascale, Laville Henri
Organisation(s): EXXELIA SAS, 1, rue des Temps Modernes, 77600 Chanteloup-en-brie, FRANCE
Symposium: ESA SPCD 2018
Reference: Materials and Processes 2
ISBN: N/A
e-Sessions  Applications:
e-Sessions Scope Components: Capacitors
e-Sessions Topics: Technology, Measurement and Test
---
custom-design shapes examples: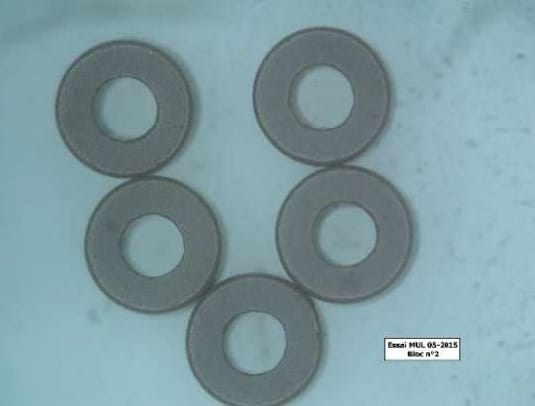 Fig. 1 : Circular miniaturized single capacitance model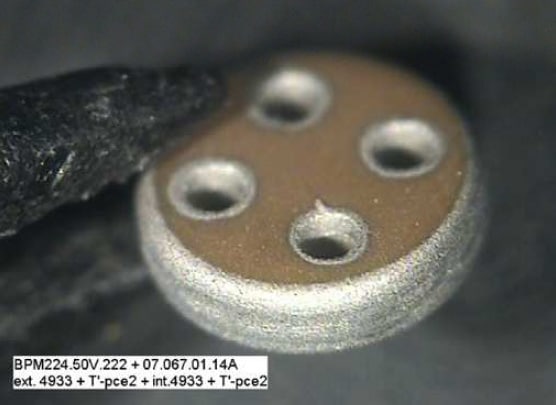 Fig.2 : Circular miniaturized multicapacitance model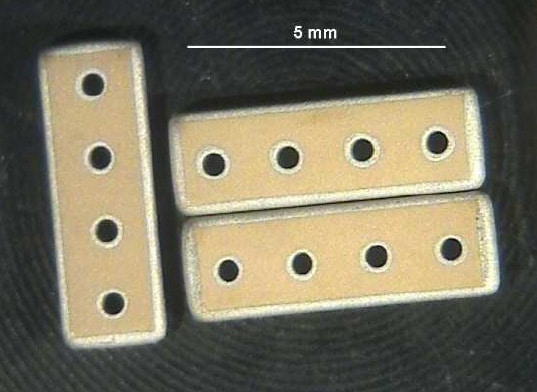 Fig.3 : Custom-design model
Present machining is mechanical, and available too ls (trimming/drilling equipments, cutters, drills…) doesn't allow to decrease dimensions of parts to be machined anymore. Moreover, these technologies are  time consuming and expensive.
Exxelia proposes to totally change the machining process, by using laser as machining tool. This machining process has already been tested to realize C4N PDL parts range (see Fig.4), which dimensions are similar to a 1206 case (3.12mm x 1.6 mm, 4 capacitances network).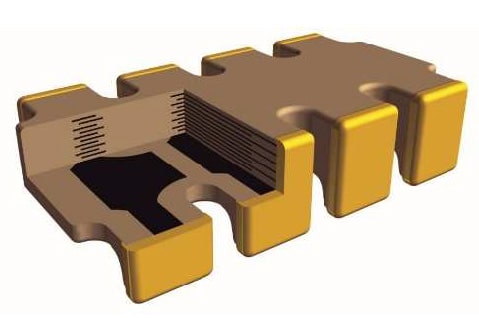 Fig.4 : C4N PDL model
This process is very precise and allows to increase accuracy of designs attainable and also to rise circuits' integration. Moreover, laser machining is much ''cleaner'' than a standard mechanical machining, that generates scraps very difficult to eliminate on tinny cases.
Electrode edges are much cleaner and therefore allow a better quality of the internal electrode-end termination connection.
CONTEXT
Main application for components for which laser machining will be used is filtering, for single or multiple lines (as micro D filtering connectors for example); flexibility of laser machining allows to realize capacitors with shapes that perfectly fit units to be filtered (which means space saving, higher integration…).
---
read the full technical paper in pdf here:


and presentation here:

---