Knowles Corporation recently acquired Integrated Microwave Corporation (IMC), a leader in the design and manufacture of custom precision RF microwave filters and multiplexers for the aerospace, defense, and communications industries.
With this acquisition, the Knowles Precision Devices Microwave group can now offer a complete range of RF and microwave filtering solutions that support applications from the VHF to the Ka band. In addition to the small, temperature-stable filters our customers have come to know us for, we can now deliver ceramic and cavity filters for lower frequency and/or higher power applications. The full range of the IMC filter technologies we now offer is shown in the graphic below.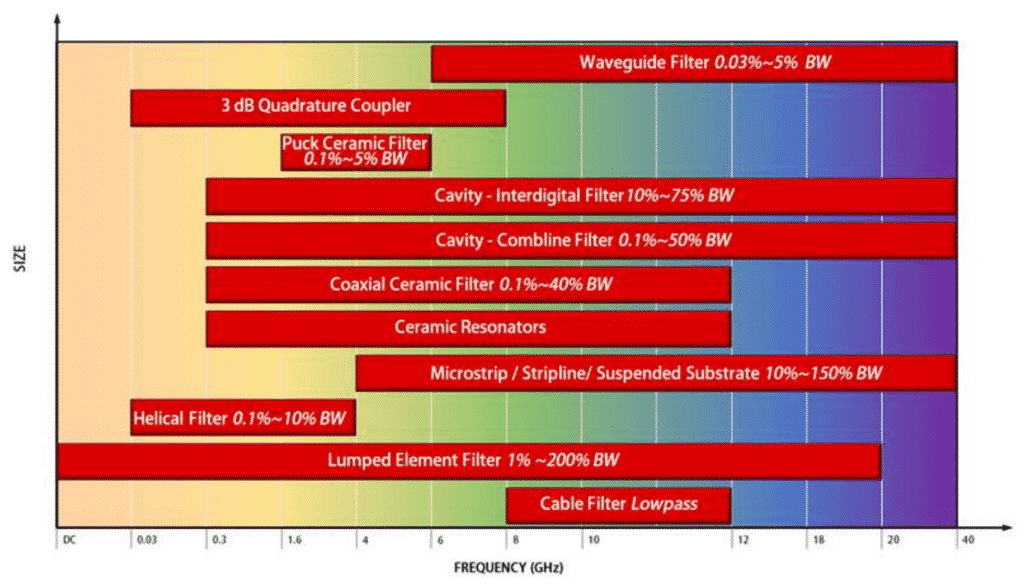 Founded in 1982, IMC has developed proven customer service and quality standards that align perfectly with the way we do business at Knowles Precision Devices. Their entire support staff is made of filter design engineers that assist customers in optimizing designs to address their most demanding filter requirements. IMC also achieved AS9100 certification in accordance with the requirement of AS9104/1:2012 for the design and manufacture of precision RF and microwave filter products for the aerospace, defense, test equipment, scientific, and communications industries. As a result, IMC is a trusted supplier to leading defense contractors, system designers and integrators, and aerospace and planetary rover, lander, and orbiter engineers. IMC has been a proud long-time supplier to NASA and has participated in every Mars mission since 2000.