Source: Autocar article
Ultra-capacitor is claimed to store and discharge electrical energy much more quickly than lithium ion cell. The very latest EVs, including the upcoming Audi E-Tron, use large lithium ion battery packs. A fast-acting carbon 'ultra-capacitor' that could take 30% off the weight of a lithium ion EV battery pack is under development in France.
The ultra-capacitor, which is built using carbon and graphene nano-technology, is claimed to store and discharge electrical energy much more quickly than a lithium ion cell.
"Our advantage is the speed of charge and discharge," said Ulrik Grape, chief executive of NAWA Technology, the company responsible for the device.

"Our carbon battery can pick up energy from regenerative braking and supply it back to the motor very quickly."
Ultra-capacitors offer very fast energy transfer but don't have a large storage capacity. According to NAWA, the ultra-capacitor could be integrated into a lithium ion battery to provide instant power for improved performance, while reducing the number of charge and discharge cycles the main battery performs, thus extending its life.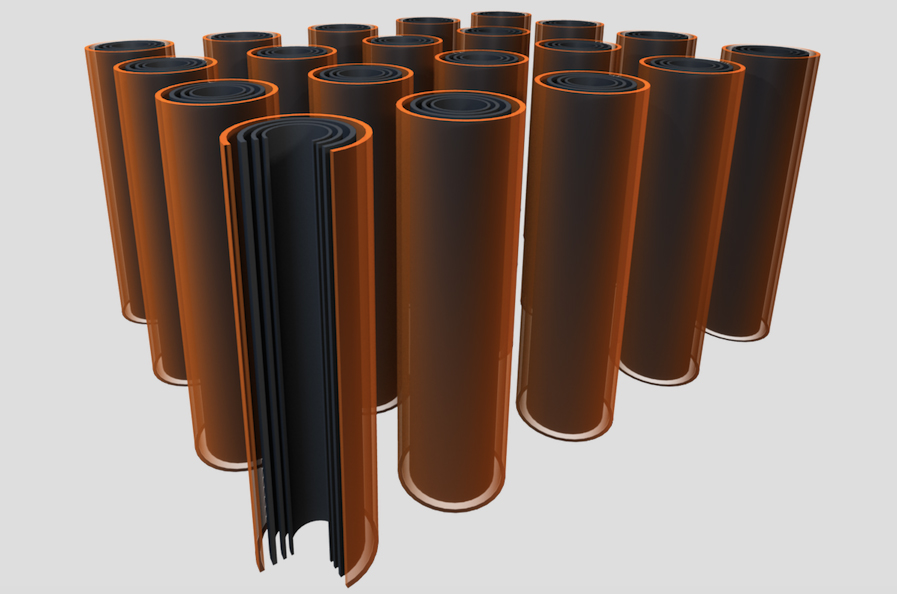 It is claimed that a simulation on the battery pack of a Formula E racing car modified to include a NAWA ultra-capacitor demonstrated the same performance and range but weighed 30% less.
The design of the ultra-capacitor is said to be unique. It offers a higher stored energy density than rivals by combining an electrolyte with microscopic coatings on the billions of carbon nano-tubes inside the stack.
NAWA is looking at developing the design for production. It said it is targeting premium European car firms first with the "aim of full production in 2022", although it expects to start making capacitors for power tools and material handling firms next year.
One option is to mould the nano-tubes into body panels. Last year, Lamborghini showed the Terzo Millennio concept, built in conjunction with the Massachusetts Institute of Technology, that had bodywork made of carbon nano-tube ultra-capacitors.
featured image credit: Audi