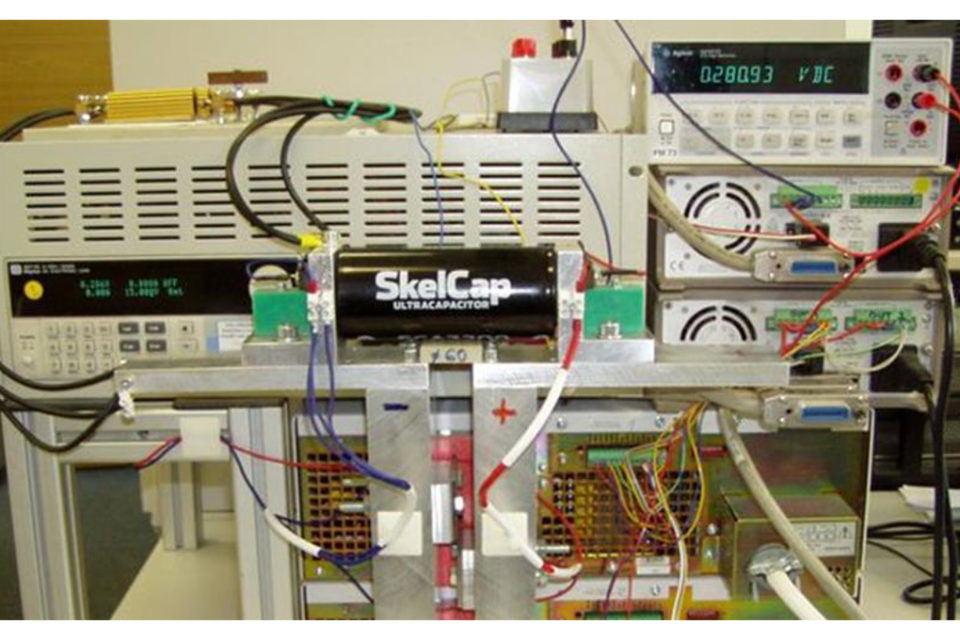 source: EGGO Space s.r.o ; ESA SPCD 2018 Symposium
EPCI e-symposium library article
The Skeleton SpaceCap product development started in 2011 as part of an ESA commissioned activity to produce a capacitor based on Skeleton's proprietary Carbide Derived Carbon material. The resulting SpaceCap product is a 100F capacitor with a very high power density of 92 kW/L. The product is now in a qualification phase concerning electrical and mechanical aspects. Radiation performance will be evaluated and qualified in potential follow up activities.
The SpaceCap product presentation will focus on product specifications, results of qualification tests conducted up to date and the equivalent capacitor model to showcase the variation in capacitance (C) and internal resistance (ESR) at different application times (from 1 microsecond to 10 seconds at various temperatures).
One of the main SpaceCap design drivers is to reach 18 years of lifetime at 20 °C at an operating voltage of 2.5 V (derated from 2.85V nominal).
Theme of the presentation will focus on comparative test results (performed by EGGO Space s.r.o) of large format supercapacitors from Skeleton Technologies and well-known competitors. All supercapacitor manufacturers use different measurement techniques making datasheet-based comparison incomparable. The test results presented have been performed according to IEC 62391 standard methods and thus provide high quality results with 10 units tested of each product.
In the tests Skeleton Technologies' COTS supercapacitors have shown exemplary power performance due to considerably lower ESR in comparison to competing products. The ESR of the best competing product was found to be twice as high with many competitor products having an ESR nearly three times as high.
published by EPCI under approval of ESA SPCD 2018 organizing committee.
26 Views
0
---
---