This article based on Knowles Precision Devices blog introduce snubber capacitors and its circuit application in brief.
Large voltage spikes are common in power circuits, particularly during switching—a core action for device functionality. As a result, voltage suppression is a fundamental system requirement to protect circuits.
A snubber capacitor is a capacitor connected to a high-current switching node. It's designed to protect electronics from voltage spikes and transients that can occur during switching. 
It's common for the actions of a switch (i.e., opening or closing) to induce a high voltage across a device. Those voltage spikes cause failures if they exceed component ratings.
Snubber capacitors offer an alternate path for excess energy to be absorbed and dissipated, ultimately reducing voltage spikes and ringing effects. Implementing snubber capacitors improves efficiency, reduces EMI and protects components.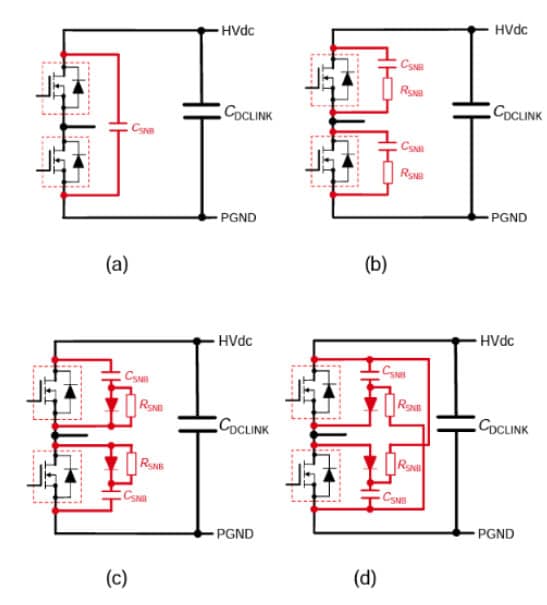 While there are many snubber designs, resistor-capacitor (RC) and resistor-capacitor-diode (RCD) are the most common. RC snubbers suppress peak voltage and minimize ringing; RCD snubbers have the additional benefit of reducing circuit loss, but the diode across the resistor causes resistance to reduce to zero while the capacitor is charging. Worth noting!
Snubber capacitors are powerful tools for improving circuit reliability and efficiency. They allow ups to leverage the benefits of switching without the potentially harmful effects of voltage spikes.