Skeleton announced availability of its online webinar Supercapacitors vs. Batteries in Engine Starting that can be viewed on demand upon registration form fill.
Batteries have traditionally been the technology of choice for cranking large diesel engines, but can supercapacitors offer a better solution?
Supercapacitors are an energy storage technology similar to batteries, but their strengths are different with supercapacitors offering very high power, 10+ years of lifetime, and excellent reliability even in extreme temperatures.
The SkelStart Engine Start Module is a supercapacitor module, designed by Skeleton specifically for cranking large diesel engines and ensuring engine start in any conditions.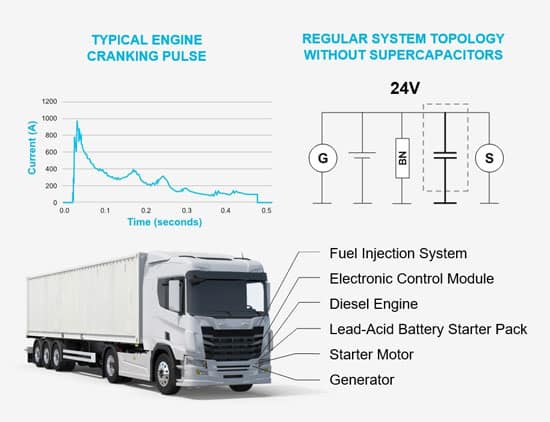 In the "Supercapacitors vs. batteries in engine starting" webinar, Skeleton's energy storage and engine starting experts, Rait Randrüüt and Aleksandr Zirk, discuss the differences between supercapacitors and batteries, highlight key benefits of supercapacitors in applications with high power requirements, and answer a number of questions from the webinar participants. 
One of the key benefits of the SkelStart engine start module is that it is incredibly easy to install and use. The device can be connected directly to the battery and the starter motor, and once installed, it requires no additional maintenance or calibration.
This means that it is an ideal solution for a wide range of applications including road transportation, mining and other types of heavy machinery, diesel gensets, and marine, many of which are also discussed at the Q&A section at the end of Skeleton webinar.